Dvision Network, a virtual reality content ecosystem, has announced a new metaverse LAND sale.
The sale, which is only the second of a 10-part initiate, is on the Polygon Ecosystem, and will be conducted via Dvision Marketplace and OpenSea on 27th January, 1 PM UTC. 
On sale this time will be 4,651 LAND lots in its Tokyo and London Meta-Cities, which are two of the cities in the greater Dvision metaverse.
In total, all LAND sales will account for 40% of the available space. A further 40% will be allocated through Play to Earn, with the final 20% being owned and managed by the Dvision team.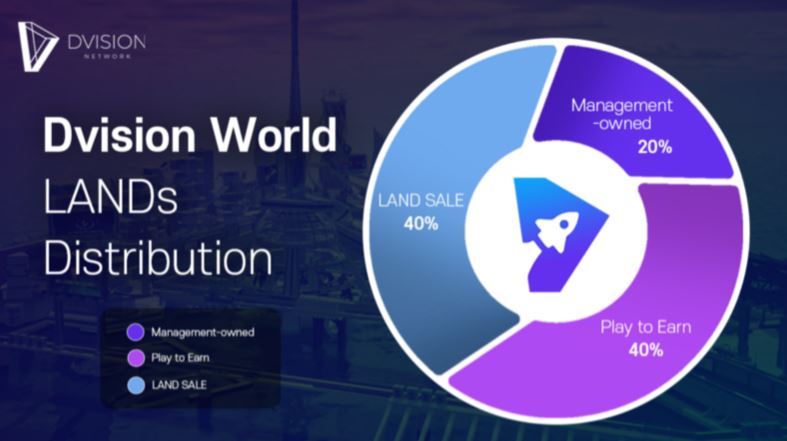 Details on pricing, location and other purchase guidelines will be made available on Twitter before the sale date.
The first sale saw the allocation of LAND in New York and Seoul Meta-City LAND lots. The lots sold for over $10 million in total, but most of these pieces of virtual property have quadrupled in price.
A total of 20 meta-cities reside within the Dvision Metaverse