If you are into hand-drawn NFT collectibles, Ghxsts has some updates for you.
The team at Ghxsts have released their 2022 roadmap and updates. Among what you can expect this year are: ERC-721 migration, new releases, tier rewards, and working with Coinbase as a featured creator.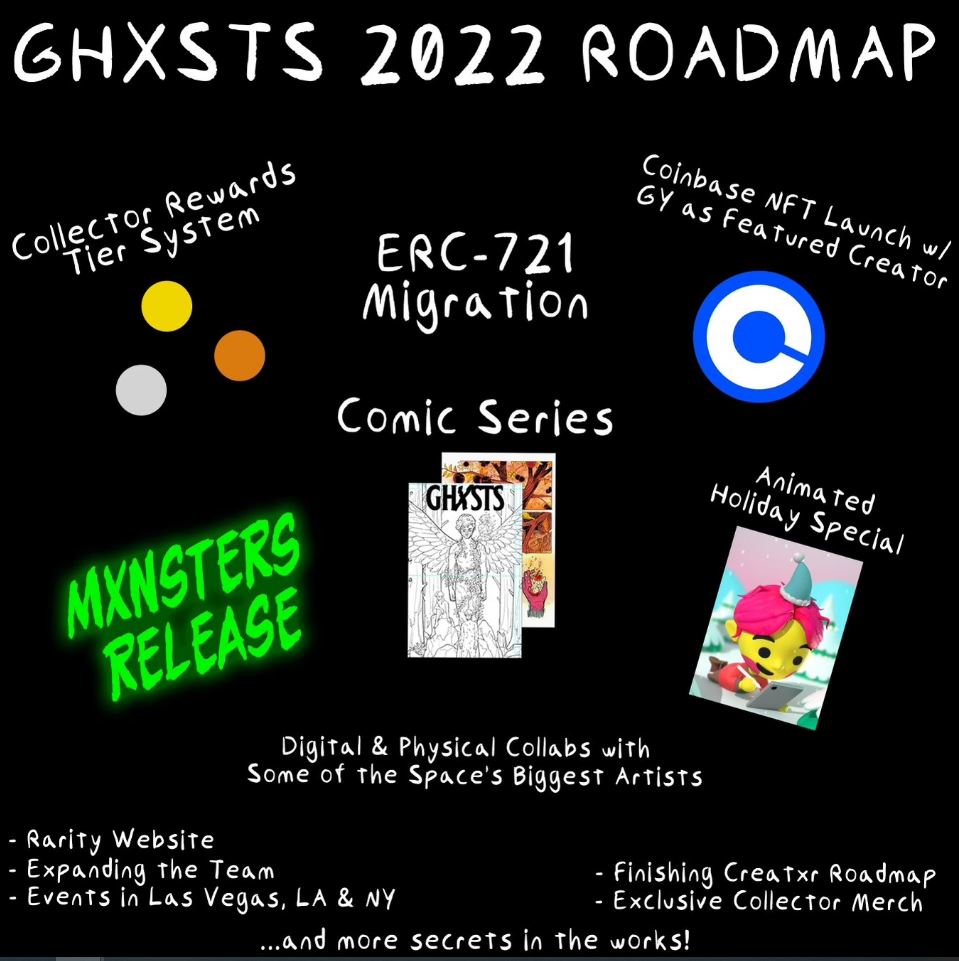 In a nut shell, this is what you can expect, as revealed on a Twitter space they hosted.
Migration of all existing NFTs to ERC-721 or ERC-1155. This transition will be manual, and is meant to differentiate pieces that have utility and those that don't. Holders will send their NFTs back to GY, for change of metadata and re-minting.
Holders will be offered access to exclusive pre-sale opportunities with Ghxsts partners.
The team will be physically present at 3 events, namely in New York, Las Vegas and Los Angeles.
They are working on a new project with Coinbase, where they will be a featured creator.
The team is also talking to both Decentraland and The Sandbox, likely for possible collaborations.
Ghxsts NFT collection consists of 349 hand-drawn pieces of mythical beings.