Justin Bieber is the latest artist to purchase a pricey Non-Fungible Token (NFT).
The Grammy award-winning singer bought and showed off his Bored Ape Yacht Club NFT, whose transaction records revealed a $1.3 million purchase price.
The floor price for the BAYC collection was 106.9 ETH ($279,162.31) at the time he made the purchase. This simply means that the lowest NFT in that collection was priced at 106.9 ETH.
BAYC is a collection of 10,000 unique bored apes with varying prices. Eminem also recently bought one from this collection for close to $500,000. Actress Gwyneth Paltrow is also an owner, as are Serena Williams, Gunna, Travis Barker, and Stephen Curry.
Bieber posted an image of the NFT on Instagram, writing, "What if you had it all, but nobody to call, maybe then you'd know me. Cuz I've had everything but noones listening and that's just fuckin lonely. #lonelyboredape"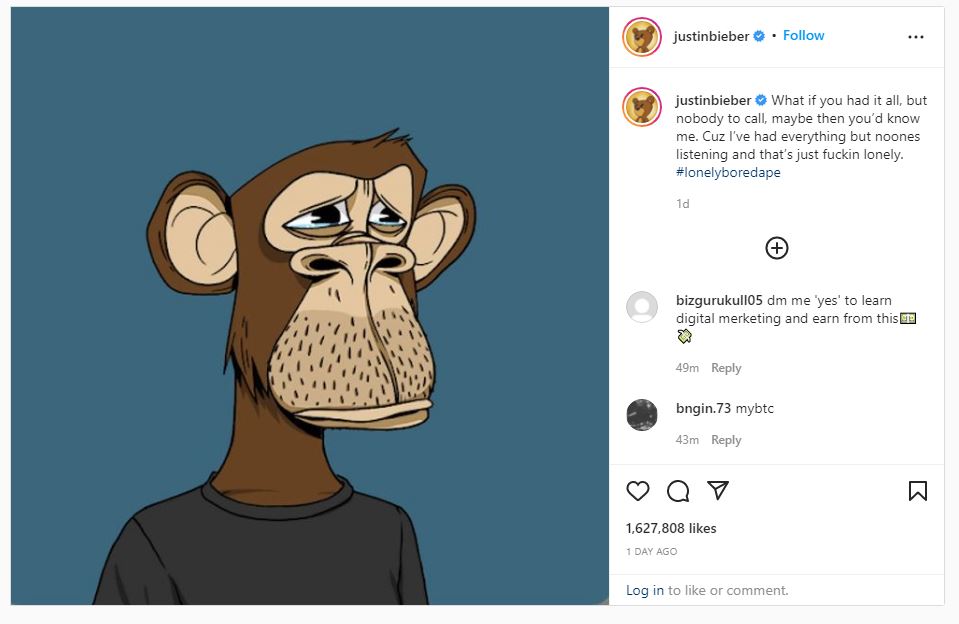 Some NFT experts however felt that the 'Peaches' singer overpaid for his piece. According to several Twitter users, the NFT was a floor price, as a result of having no rare traits.
This was not Bieber's first foray into NFTs. With a net worth in the hundreds of millions, the singer reportedly has over 600 NFTs from 49 different collections.