This week, the heavily hyped Squiggles NFT drop was exposed as a scam. The real people behind it were revealed to be serial rug pullers, who have previously pulled off at least 4 other scams.
This was set to be their biggest loot yet, with an instant windfall of $20 million.
Now, the NFT community is wondering just how deep these scams go. A Twitter user going by @theycallmeshwaz, recently made a disturbing connection between Squiggles and another mildly successful NFT collection, Stoner Ape Club.
Stoner Ape Club (SAC) is a collection of 6,666 stoned apes NFTs, riding on the popularity of 'Bored Ape Yacht Club'. As of this writing, the collection has a trading volume of 3.2K ETH, a floor price of 0.13 ETH, and 4.6K owners.
The co-founder of Stoner Ape Club goes by the name Alex, and @AlexxSAC on Twitter.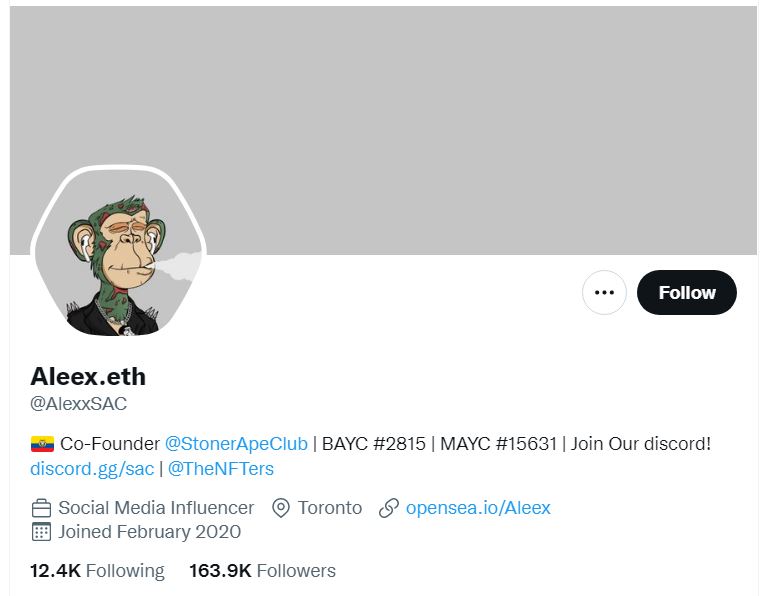 ---
Now back to Squiggles, one of the co-founders is listed as William K. His Twitter handle is provided as @Fax.
The account has since been suspended, but not before @theycallmeshwaz took a screenshot, and indeed, his profile stated that he was the co-founder of Squiggles.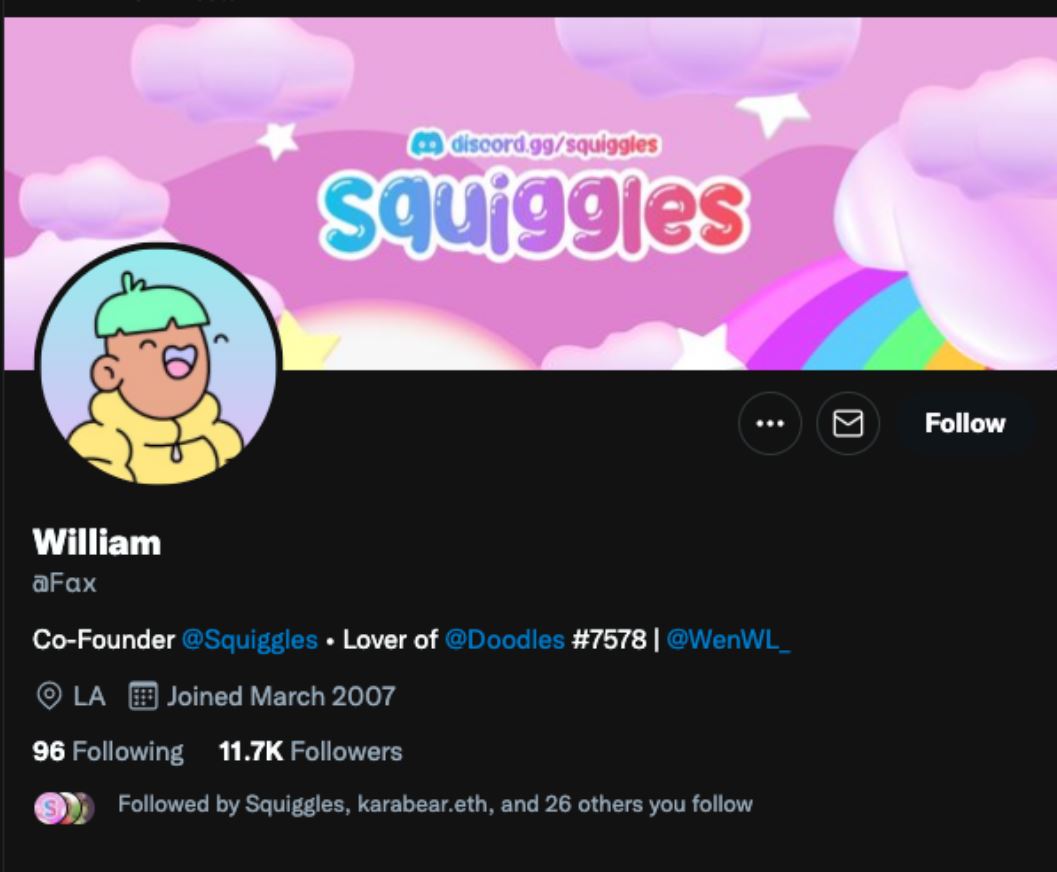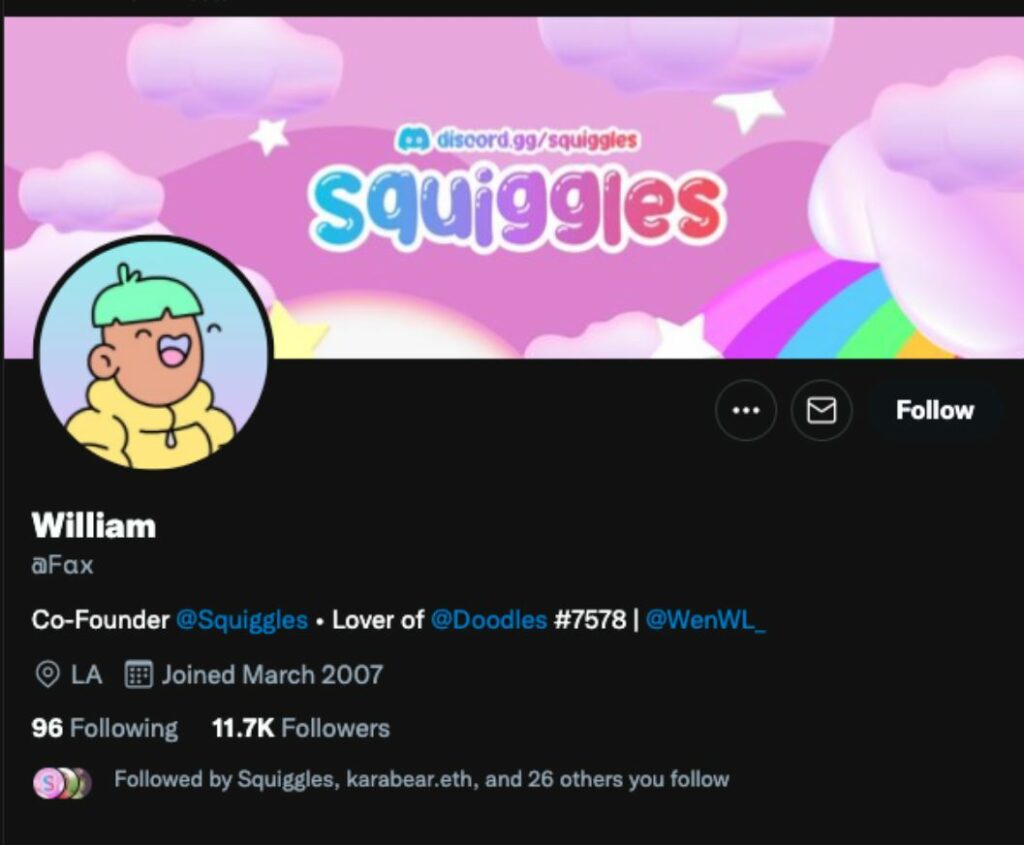 The account was created in 2007, but his first tweet was on January 21, 2022. That's a telltale sign of ownership change, perhaps a bought account. The high number of followers for someone who had tweeted for less than a month was also suspicious.

Also on his profile description, he stated that he is a lover of Doodle #7578. It was in fact his choice of profile picture.
Enter OpenSea, and we can find that exact Doodle, and its ownership history. For over a month, between January 5th and February 16, it was owned by Aleex.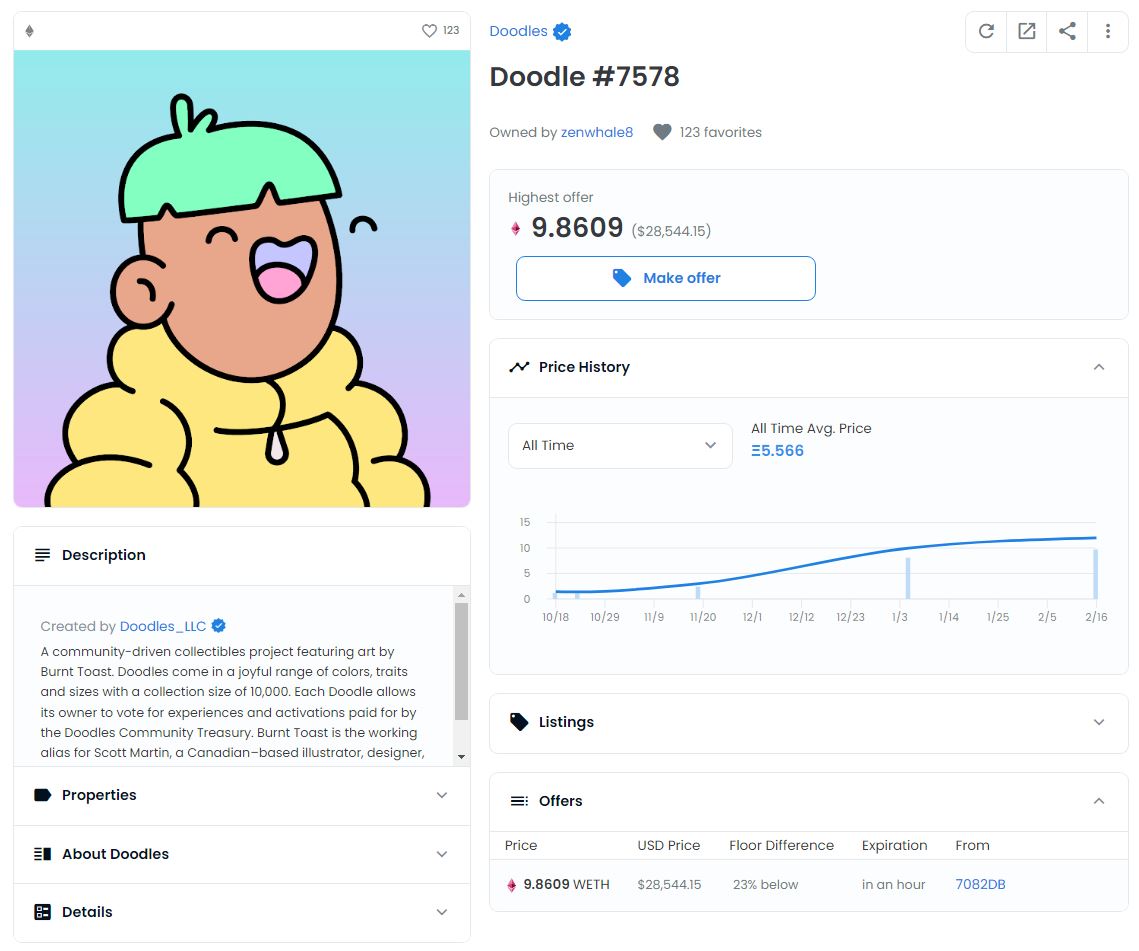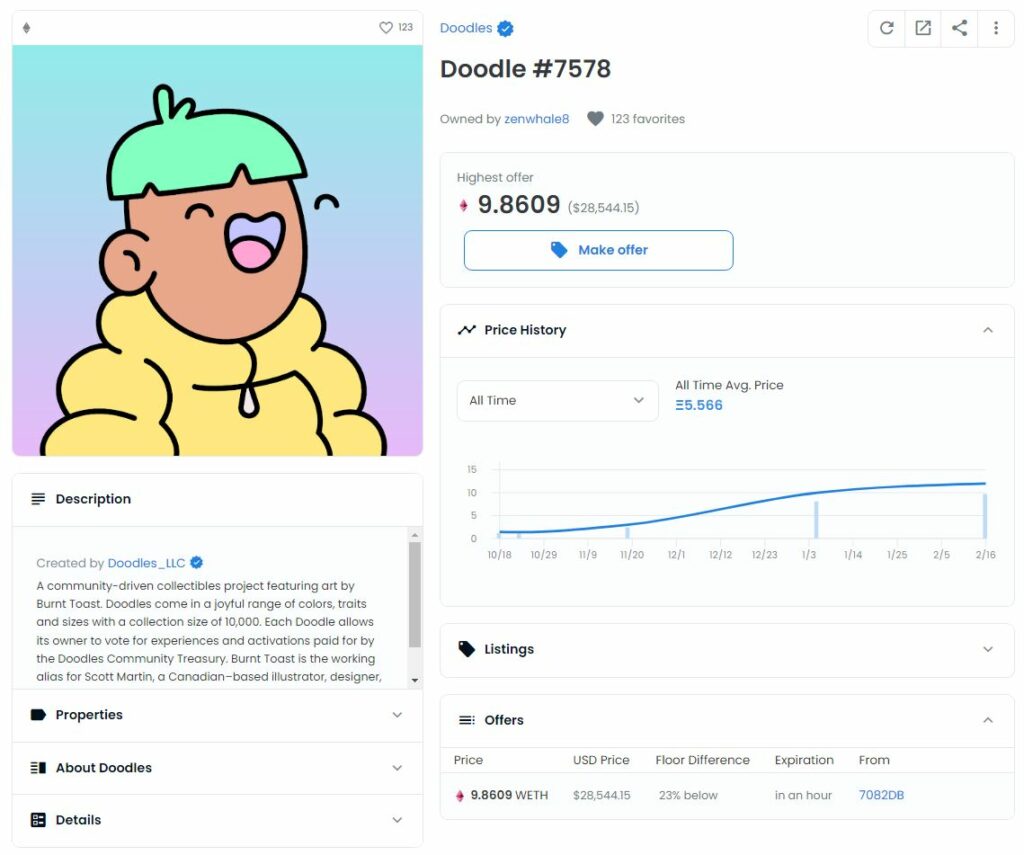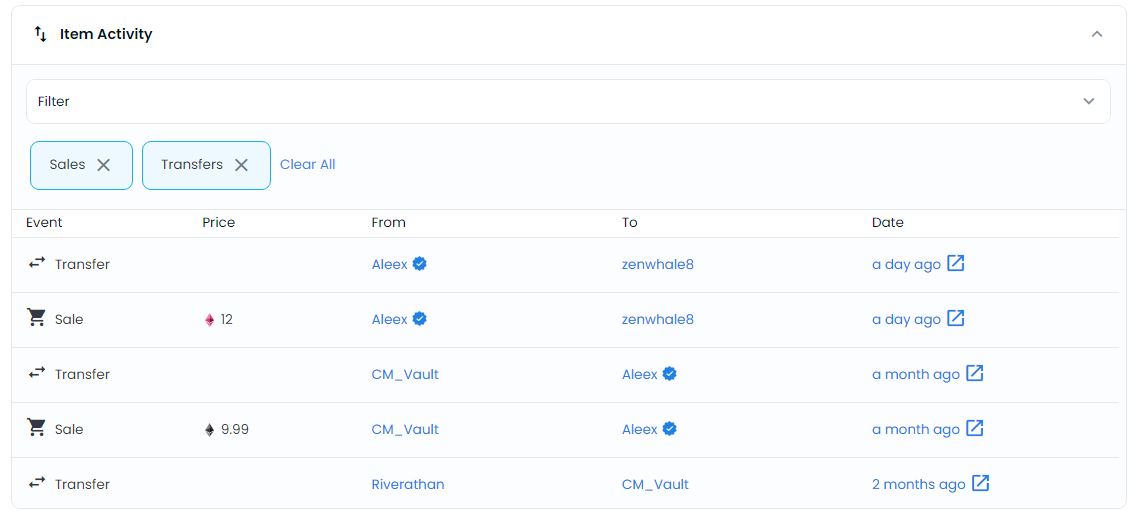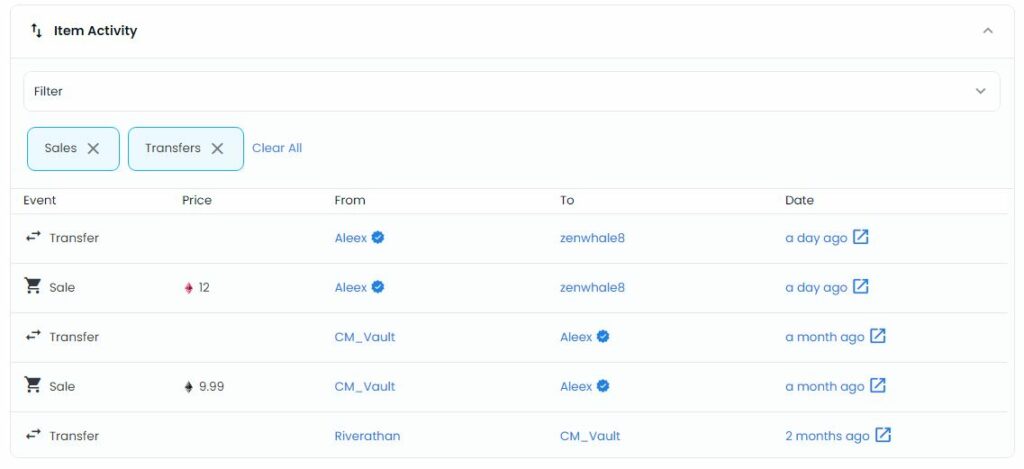 That's the same Aleex who is the co-founder of Stoner Ape Club. He even proudly lists his Twitter handle on his OpenSea profile.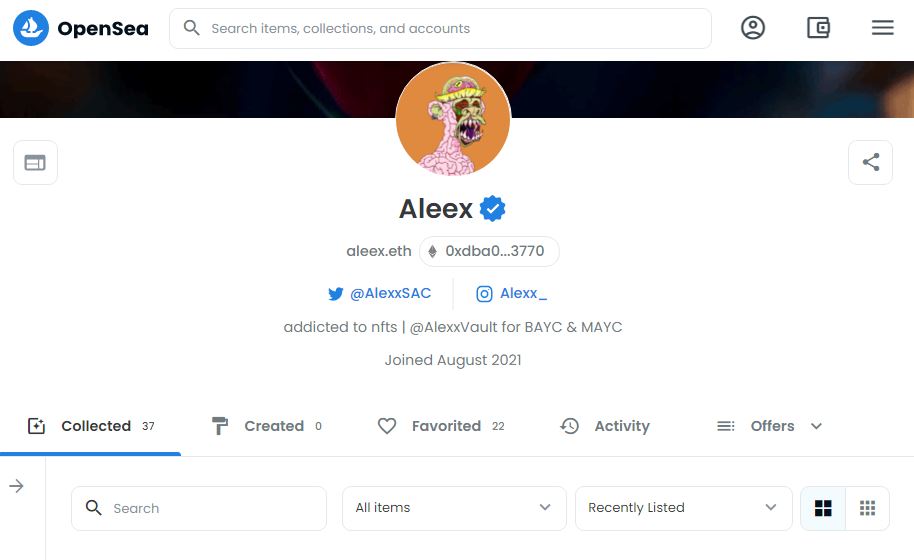 That's a clear connection, which makes us strongly believe that Squiggles co-founder @Fax and Stoner Ape Club co-founder @AlexxSAC, are in fact one and the same person.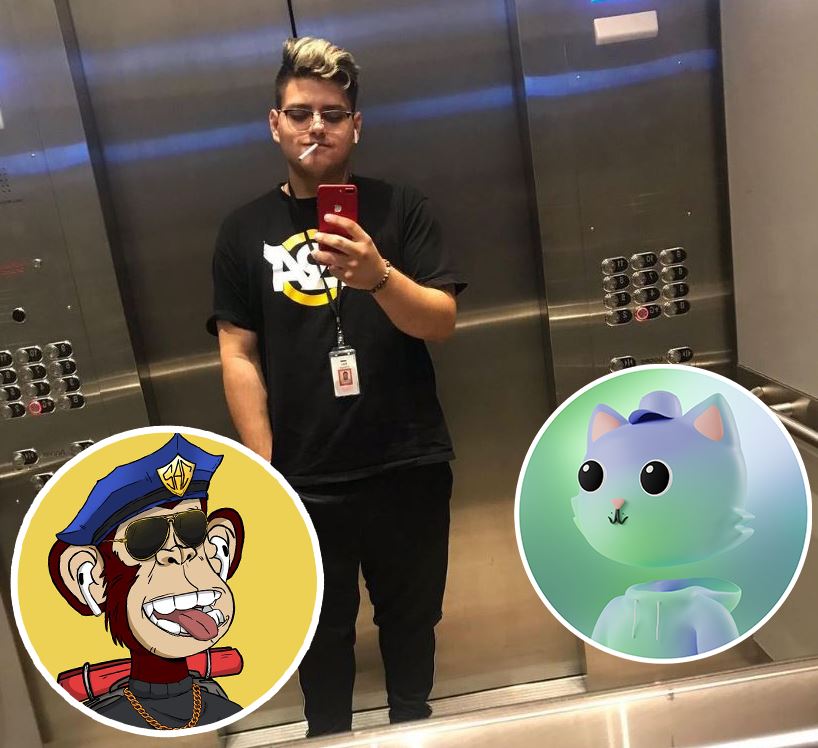 ---
However, it can be claimed that anyone can open a Twitter account in another person's name, and there is no sure way of knowing if he was really behind the @Fax account.
Well, that's true, which is why we need one final piece to tie everything together.
As the Twitter user who made this discovery also found, Stoner Ape Club, on their official Twitter account @StonerApeClub with over 166,000 followers, partnered with Squiggles on February 3 for a giveaway.
Once that was exposed, they quickly deleted the tweet.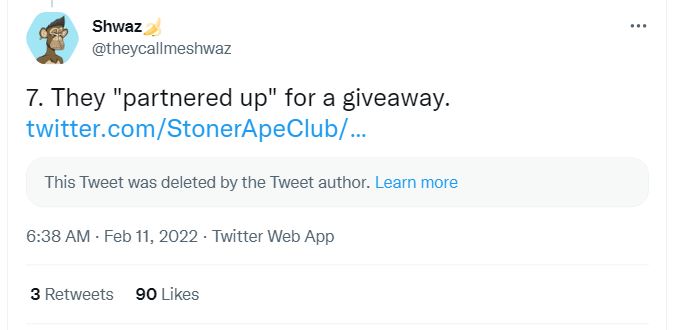 But as they say, the internet never forgets. Thanks to our friends at Web Archive, we can find the contents of that tweet, and as you've probably already guessed, they did partner with Squiggles.
You can find the tweet on – https://web.archive.org/web/20220204013841/https://twitter.com/StonerApeClub/status/1489413011785797632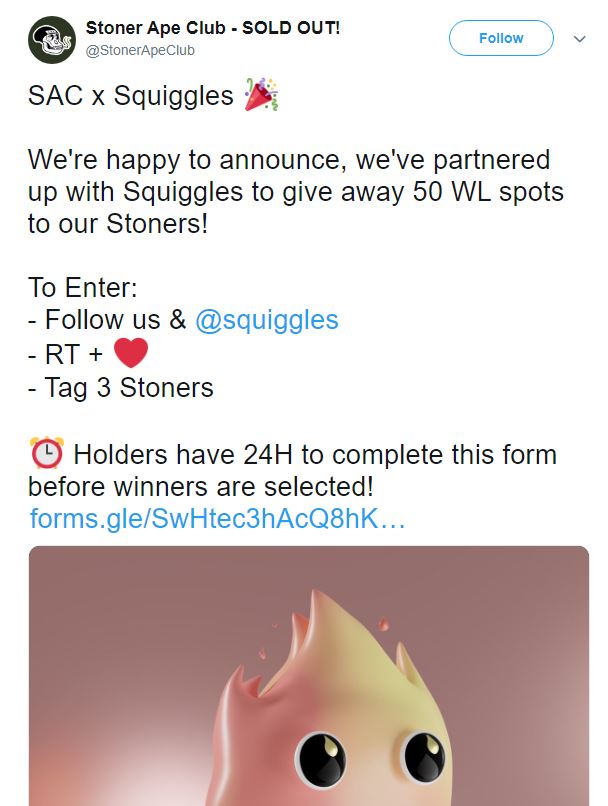 So, while Stoner Ape Club has not been previously suspected of being a scam, why is its co-founder also the co-founder of the Squiggles scam?
Why was Stoner Ape Club partnering with Squiggles to hype up their project? And why are they now covering their tracks by deleting old tweets tying them to Squiggles?
To clear that up, Alex himself reached out to the originator of the thread.
This is how their DM conversation went.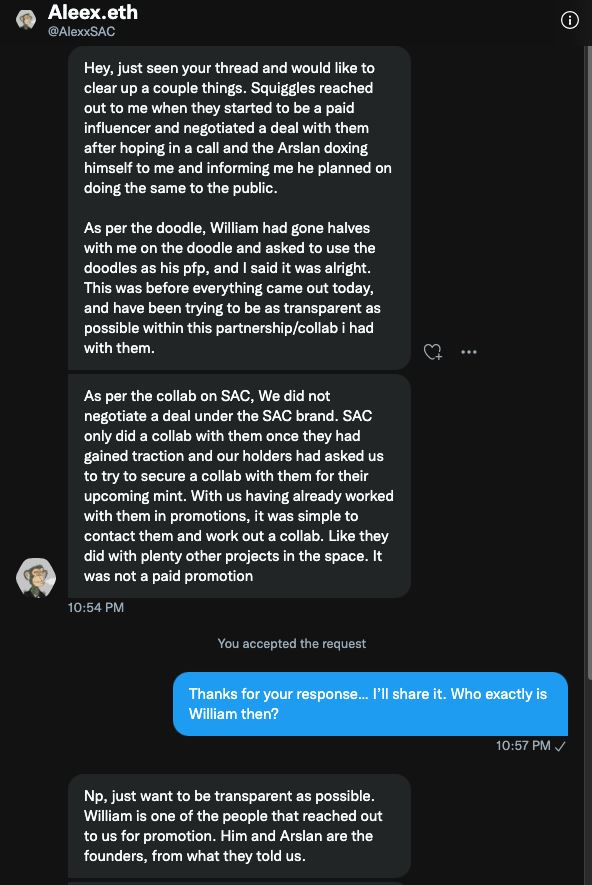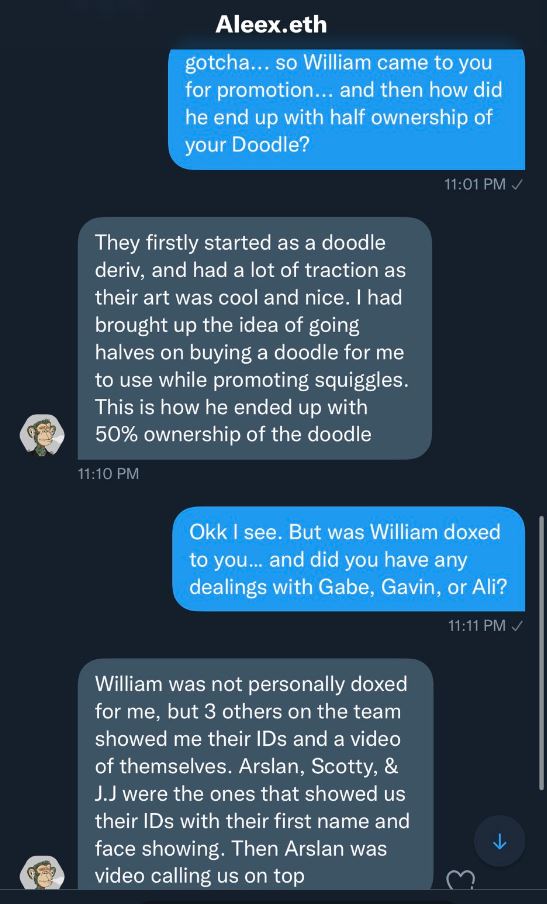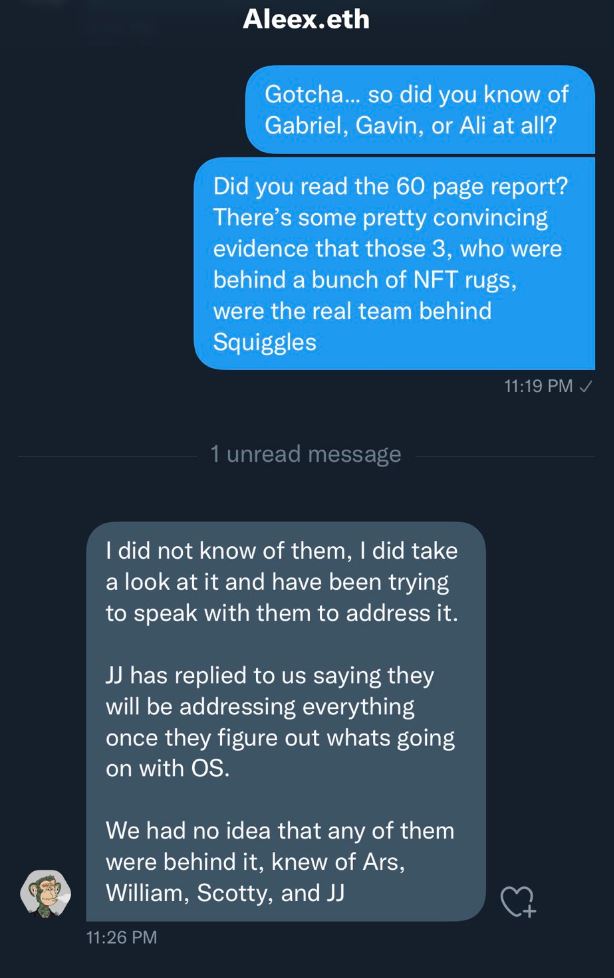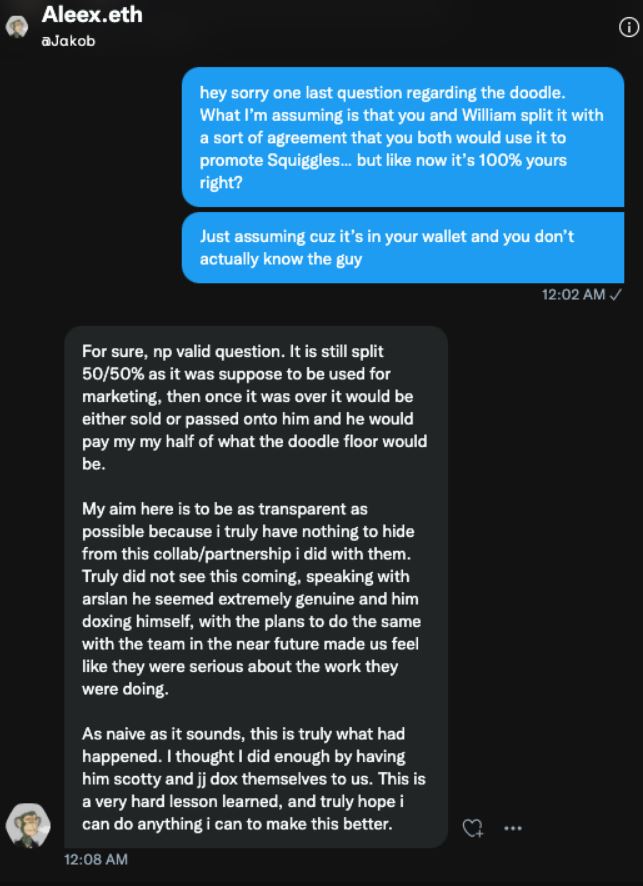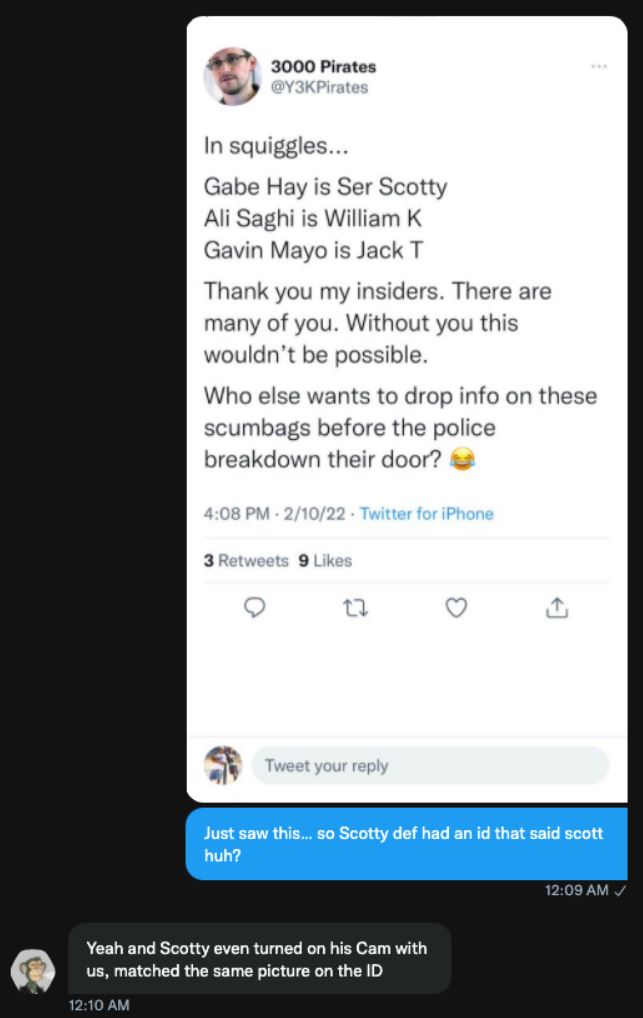 While one may be inclined to believe that Alex got fooled, it does not help his case that another member of his team at Stoner Ape Club, with no known affiliation to Squiggles, was also exposed as a scammer.
His name is Kreo, and he goes by the Twitter user name @KreoFN.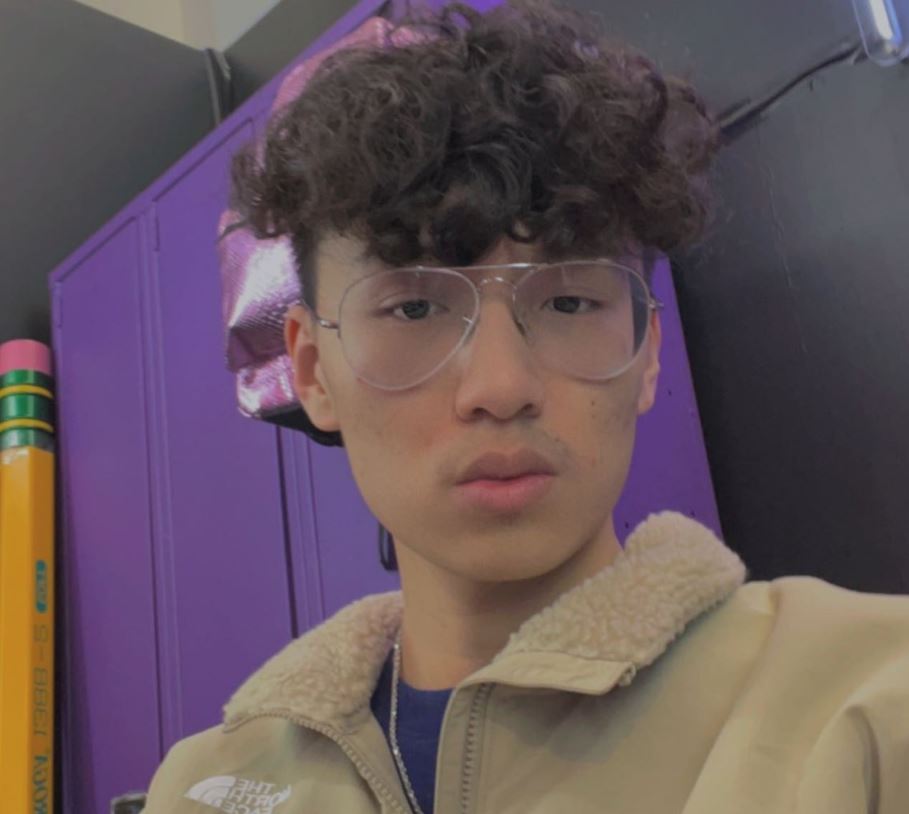 While not listed as a co-founder, he is listed as an owner and team member.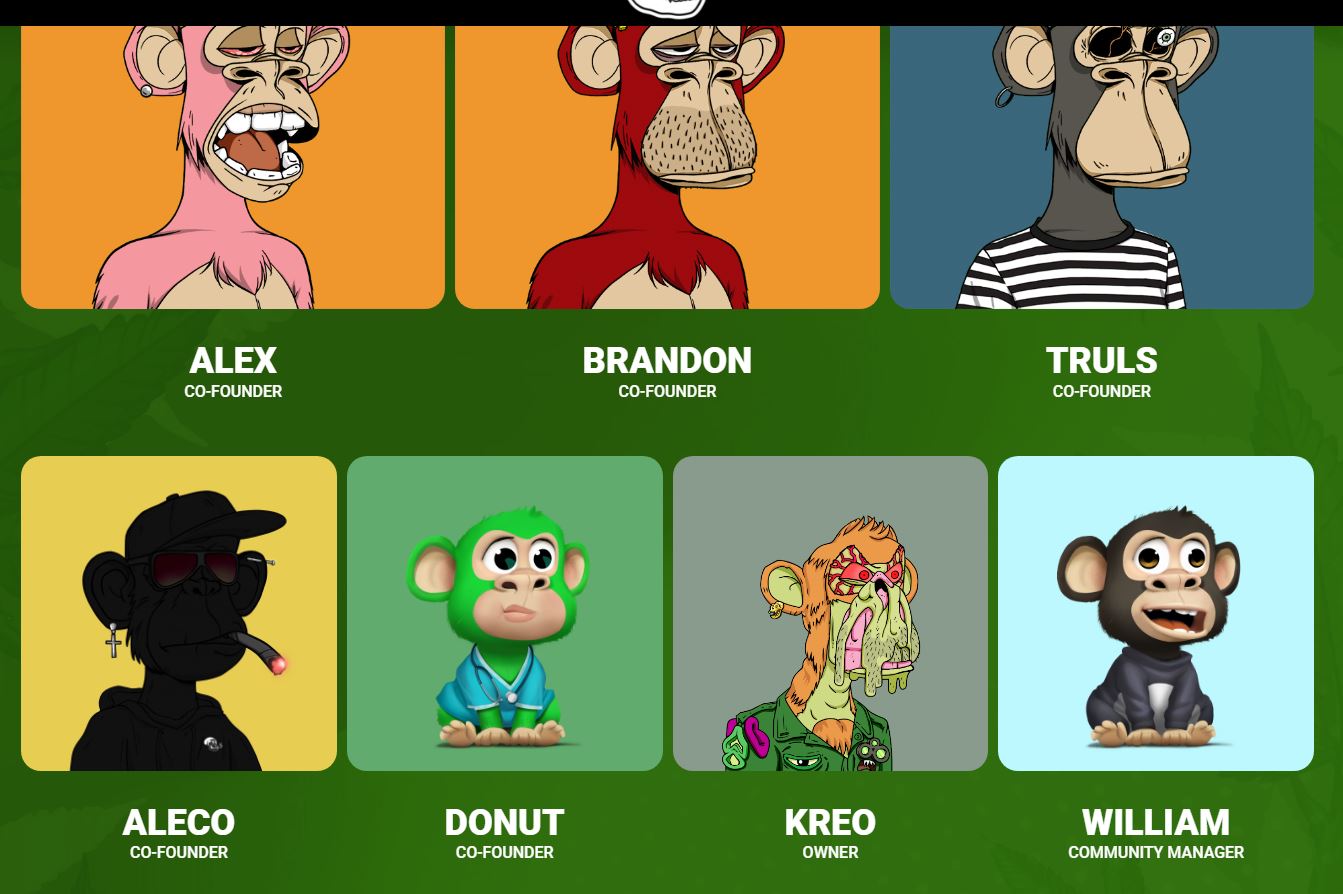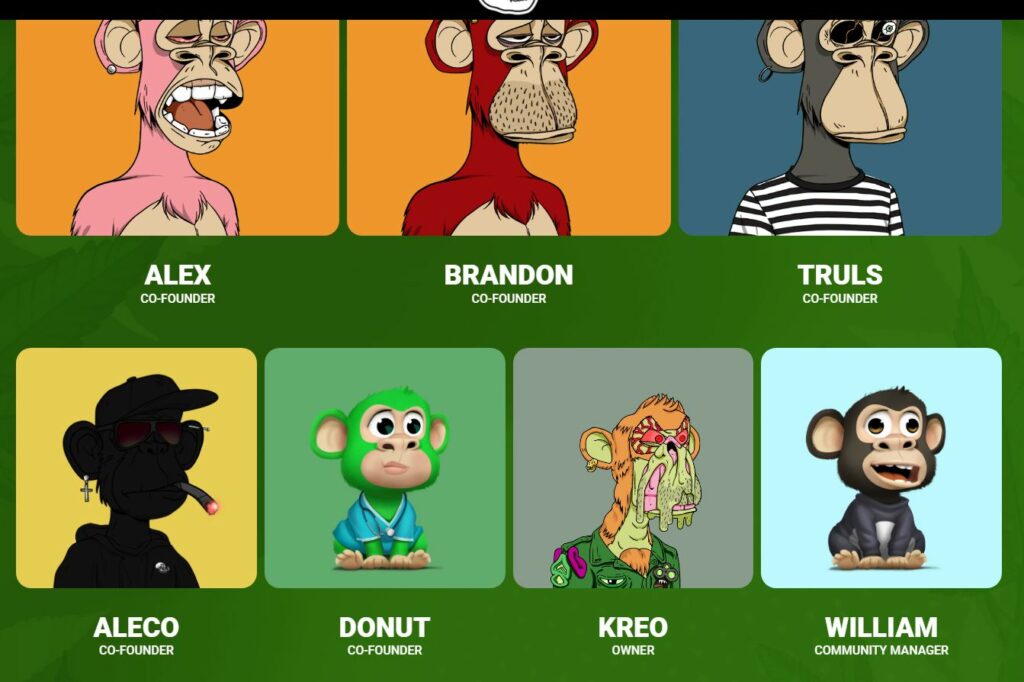 He is a pro-gamer, and was very successful in Fortnite tournaments.
In 2019, he was exposed on YouTube for scamming kids. Here's that video.
This led to Luminosity Gaming terminating his contract.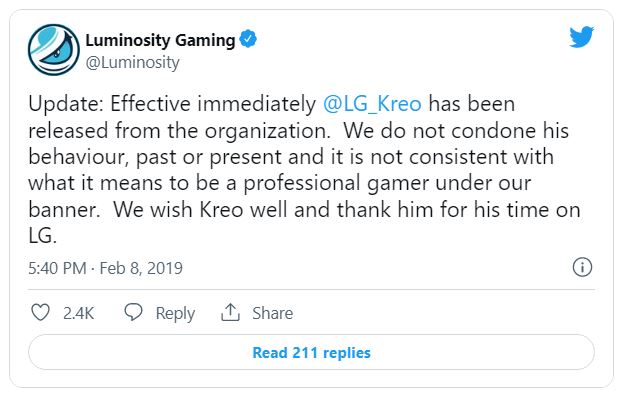 He changed his Twitter handle to @KreoFn, and to this day still occasionally games on YouTube with moderate success.
So, while SAC co-founder Alex pleads innocence, it is very strange and curious how he finds himself in the company of not one, but several known scammers.
That's too many scammers for comfort, especially where real money is involved.
---
If you are worried that an NFT project may be a rug pull, these are some of the signs you should look for.