The NFT community may have prevented what was gearing up to be a massive rug pull, by serial scammers.
Squiggles is a collection of 10,000 NFTs that was to drop this week. It had all the signs of a successful project, accumulating over 230,000 followers on Twitter, and a community of 284,000 on Discord.
It was set up perfectly for a massive launch, and all indications showed that the NFTs would sell out in minutes. The people behind it would have made $20 million instantly.
However last week, an anonymous person published a 60-page dossier explaining that 'Squiggles' was all a scam. It alleged that the faces behind the project were not in fact the people behind it, but rather a shadowy group of scammers who have pulled off several rug pulls in the past.
Their names: Gavin, Gabe and Ali.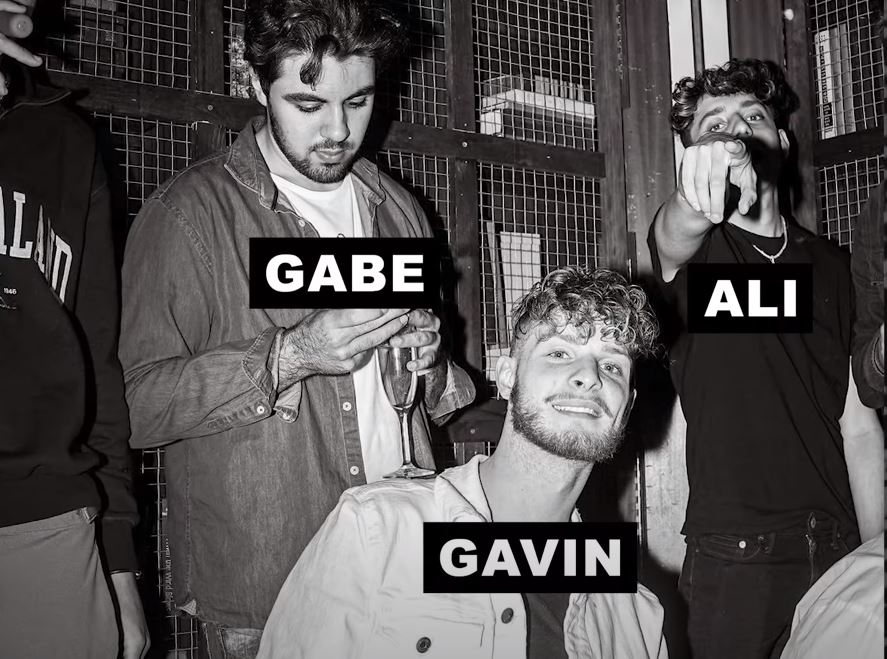 Among the NFT scams they were tied to were: League of Sacred Devils, League of Divine Beings, Vault of Gyms, Sinful Souls, Dirty Dogs, Lucky Buddhas etc.
They were operating under the name 'NFT Factory LA', with a physical office, and one of them confessed that their intention was to do 5 -10 rug pulls before the music stopped.
The Squiggles project was their biggest yet, and was gearing up to be their most lucrative.
However hours before their $20 million windfall, pictures circulated on Instagram showing the public face of Squiggles, Arsalan, and Gavin together. There was no reason whatsoever why the two should know each other, leave alone take pictures and videos in the same Rolls Royce.
There were later pictured, presumably on the same night, in the same club holding a sign written 'SQUIGGLES BOYS'.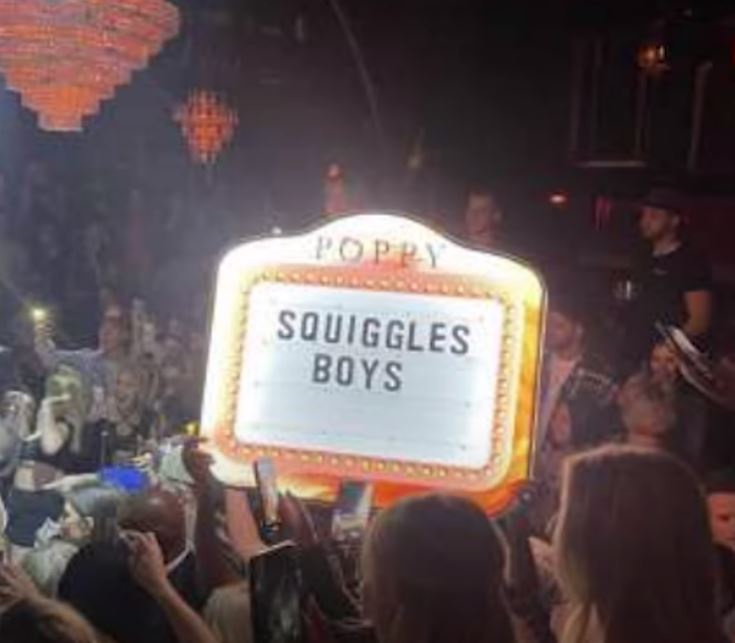 It was then that the connection was really made. The people who had been previously exposed as NFT scammers were also behind the scenes on this project.
Good enough, the information quickly went viral in the NFT community, saving people their hard earned crypto.
When the cat was out of the bag, 'founder' Arsalan posted a video claiming "he is a man of morals". He distanced himself from the 3 known scammers, saying they were 'friends of friends' who he should not be tied to. He urged the project's fans 'not to jump into conclusions'.
However, more screenshots appeared online proving that Arslana and the scamming trio were actually quite close, and frequently corresponded in text. It was a case of being caught pants down.
---
The project soon launched, and within 30 minutes, $7 million worth of Squiggles NFTs had been bought. Was it a case of information not spreading fast enough to the people who needed to hear it? Unlikely considering how the NFT community operates.
Disheartened by what he was seeing, YouTuber Coffeezilla started investigating, in the process uncovering that most of the purchases were made by brand new buyers. In most projects, many initial buyers have made purchases before, so this looked fishy.
Upon further investigation, he discovered a series of shadow wallets, all created by one person. They were all buying millions of dollars worth of Squiggles, then immediately flipping them on OpenSea for less money.
At face value, it doesn't make a lot of sense to buy high and sell low, unless the intended consequence was creating an illusion of demand and high volume. With $20 million at stake, it makes sense to burn 1 or 2 million along the way.
It may not have been possible for the information to reach all potential victims on time, which makes it quite likely that the scammers still made a small profit.
However, the big $20million pay day there were anticipating never came to pass. In fact, they were delisted on OpenSea less than 24 hours later. The listing however still appeas to be live on LooksRare.
Here's Coffeezilla brilliantly taking us through the scam.