Disney is about to drop a massive NFT collection featuring some of its most beloved and iconic characters.
Made in partnership with digital collectibles platform VeVe, the NFT collection will feature Goofy, Pluto, Daisy Duck, Donald Duck, Minnie Mouse, and of course, Mickey Mouse.
Disney artists Naty Kosloff and Morgane Keesling designed and hand-painted the faces of these characters.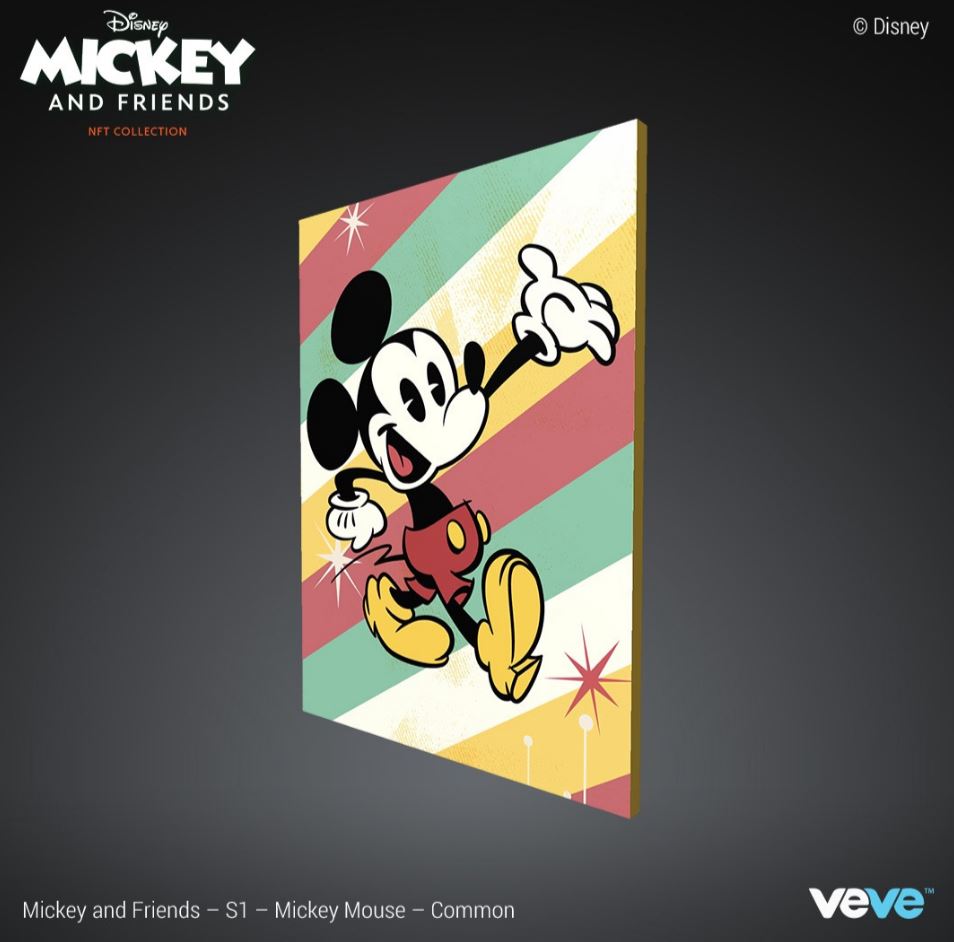 The NFT cards will feature lenticular technology, which allows great views of the image no matter what side you look at it from.
Each character has custom music, and flipping the card reveals a special autograph.
Here's a breakdown of the characters, their editions and rarity.
Mickey Mouse: 13,928 editions, Common
Minnie Mouse: 13,928 editions, Common
Donald Duck: 9,999 editions, Uncommon
Daisy Duck: 8,888 editions, Rare
Pluto: 6,666 editions, Ultra Rare
Goofy: 4,444 editions, Secret Rare
The list price of each collectible is $40.
Disney will retain a 6% licensor fee in the secondary market, in addition to a 2.5% fee for VeVe.