We have seen fashion festivals and music concerts in the metaverse, and now a comedy festival is next.
Comedy Decentral, a 3 day comedy festival is coming to the Decentraland metaverse from February 23th to February 26th.
The name is a wordplay on the Television channel 'Comedy Central', but has no affiliation to it.
The festival will feature multiple stand up acts, NFT giveaways with perks attached to them, plus other features to be announced in due time.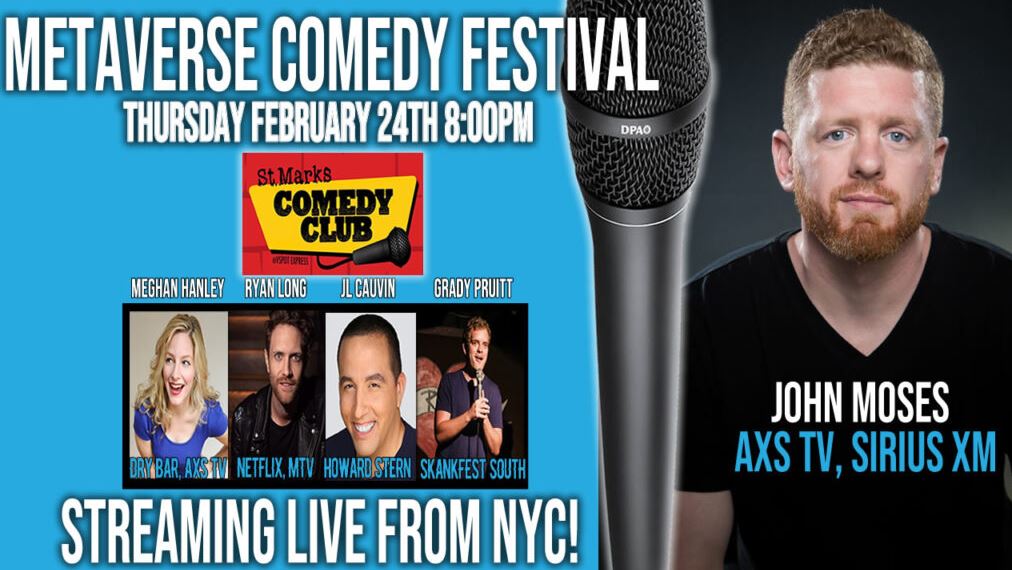 While most of the details are yet to be revealed, one act that has been announced is John Moses, who will be joined by Ryan Long, Megan Hanley, JL Cauvin and Grady Pruitt. 
His live streamed act will take place on February 24th at 20:00-21:30PM ET. His actual physical location will be St Marks Comedy Club in New York, from where the event will be pinged-into Decentraland.
On top of live-streamed events, the festival will also feature pre-recorded content, avatar performances, fan Q&As, interactive podcasts etc.