Because of the development of metaverse crypto Coins, the metaverse is still a hot topic in the crypto ecosystem in 2022.
Many professional traders and investors would constantly encourage you to hunt for low-cost tokens since they are known to make enormous profits in the end. As a result, many people are seeking for coins that may be the next big thing.
The main issue is that locating such low-cost metaverse coins might be difficult since they are already thousands included in every listing, such as Coin Market Cap.
Today's article will show you which five metaverse currencies are the greatest to invest in 2022.
5. Chromia (CHR)
Chromia is an open-source blockchain platform that develops and deploys Decentralized Applications using a relational database paradigm. Henrik Hjelte, Or Perelman, and Alex Mizrahi launched CHR in 2014.
The Chromia blockchain has no learning curve for development teams since its utility token is a native ERC-20 token based on the Ethereum network.
For Ethereum and Binance, the Chromia blockchain is a standalone layer-one and an EVM-compatible layer-two enhancement.
It features a design structure that improves current DApps while also creating scalable next-generation DApps, making it the most outstanding platform for hosting all types of decentralized apps and multilayer online games.
In May 2019, the $CHR token was released, and it has since been listed on several prominent exchanges that traders commonly use.
The CHR token may be used in Chromia for various reasons, for example, profit staking, pay for DApp hosting costs, pegging, and compensation. The CHR token can be purchased on exchanges Binance, Bitmax, KucCoin, Bilaxy, and many more.
4. Verasity (VRA)
Verasity (VRA) is touted as the next generation of video-sharing to provide a fair system for producers to profit from their work and advertisers to get the most out of their ad spend based on data from their website.
The platform was founded by Mark R.J. on May 18th, 2018. Verasity's proof-of-view protocol technology is the first patented protocol layer that generates exact, secure, and verifiable audience measurements.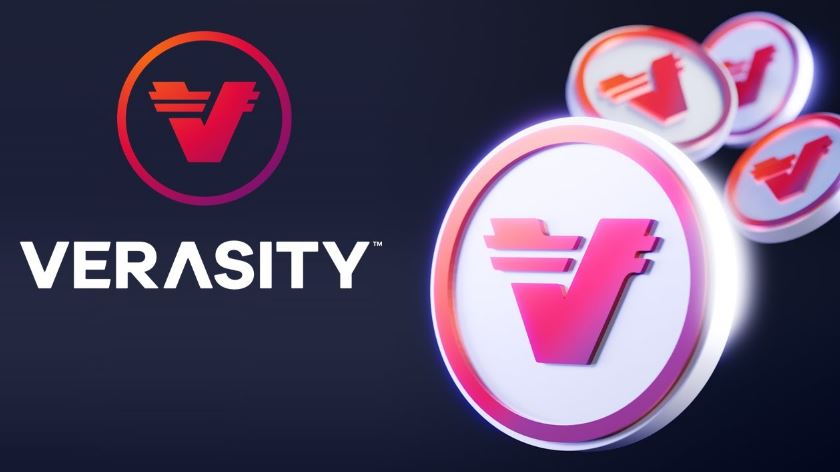 On the Verasity Esportfightclub portal, users may also watch, earn, and play. As of the publication of this article, roughly 2 million publishers had already incorporated the watch and earn SDK. Verasity also has a fully integrated the UDP transport protocol a feature that is ideal for broadcast publishers.
Viewers on the platform may earn prizes from the platform using VRA tokens to stimulate and build demand for VRA among a wide range of businesses. The Verasity token (VRA) is available on several major exchanges, including KuCoin, Gate.io, Bittrex, Bithumb, Uniswap (V2), Uniswap (V3), OKEx, and others.
3. Onotology (ONT)
Onotology is one of the metaverse currencies that does not seem to be struggling to make its way up the Coin Market Cap rankings. Li Jun founded the Onotology(ONT) project on November 27th, 2017.
Through decentralized identity and data solutions, Onotology aims to bring trust, privacy, and security to Web3. Users on the Platform are given the knowledge to create blockchain-based solutions that meet their requirements.
The interoperability of the Ontology chain is a priority. The network now supports three virtual machines: the Ontology EVM, NeoVM, and WasmVM .All this will assist developers overcome hurdles to development by providing a familiar environment.
As of publishing this article, Ontology has a total currency supply of 1,000,000,000 ONT, with almost 80% of it in circulation. The platform has lately entered the realm of dApps, and there are already 39 available dApps, including multi-games like ONTLAND. Ontology can be purchased on exchanges like Binance and OKX.
2. Radio Caca (RACA)
Radio Caca is the Universal Metaverse's native token (USM). The Universal Metaverse (USM) is a virtual environment in which users may own property, construct structures such as businesses , develop and play games.
The platform was introduced in August 2021, and RACA now features the Metamon game, which was released in October 2021.
When RACA's Metaverse launches its mainnet in June 2022, Metamon will be a part of the USM as a 3D experience. RACA is available for purchase on Uniswap, PancakeSwap, Poloniex, and others.
1. WAX (WAXP)
WAX (WAXP) is a purpose-built blockchain created by William Quigley and Jonathan Yantis. It was published in 2017 to make e-commerce transactions quicker, easier, and safer for all parties involved.
The WAX blockchain's consensus technique is delegated proof-of-stake (DPoS). It works well with EOS.Thanks to WAX's blockchain design, customers may benefit from a 500-millisecond block time and zero-fee transactions.
WAX has a WAXP-to-ETH bridge that enables WAXP token holders to exchange their tokens for WAXE (Ethereum-based ERC20 utility token).
Users interested in WAX tokenomics must burn their WAXP tokens to get WAXE over the Ethereum bridge. Top cryptocurrency exchanges, including Binance, OKX, Mandala Exchange, KuCoin, and Huobi Global, offer WAX for purchase.
---