A French surgeon is in trouble with the law after attempting to sell an X-ray of a patient as an NFT.
Orthopedic surgeon Emmanuel Masmejean, who practices at the Georges Pompidou public hospital in southwest Paris, reportedly tried to cash in on the X-ray of a victim of the 2015 Bataclan music hall attack.
He was exposed by local media of selling the NFT without the patient's consent.
On an OpenSea listing, Emmanuel posted the NFT of a forearm containing a Kalashnikov bullet. The listing price was $2,776.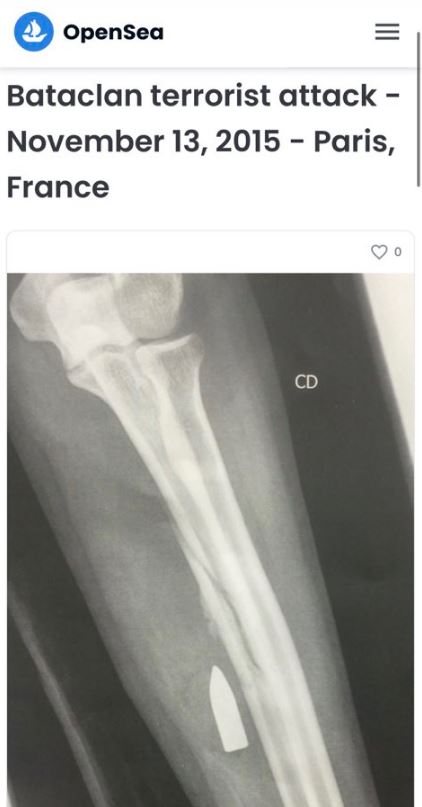 The item has since been deleted.
Head of Paris's public hospitals, Martin Hirsch, confirmed on Saturday that a criminal and professional complaint would be lodged against the surgeon for his "disgraceful" and "scandalous" act.
"This act is contrary to sound professional practice, puts medical secrecy in danger, and goes against the values of AP-HP (Paris hospitals) and public service," Hirsch wrote in a message sent to staff.
On his part, the surgeon told a local paper that the sale was an error in judgement, and that he regretted not seeking permission from the patient.
The patient was identified as a young woman whose boyfriend was killed in the attack.