Axie Infinity, a play-to-earn game has helped a lot of people especially following financial constraints brought by the COVID-19 pandemic.
In Axie Infinity, players can buy, breed and pit Pokémon-type characters called Axies against each other to win in-game cash, known as Smooth Love Potion (SLP).
Axie in an NFT that can be bought or sold but players must have a least three Axies. The cheapest Axie costs about $200.
Notably, Axie Infinity NFTs have hit $4 billion in all-time sales as a play-to-earn game.
As play-to-earn crypto games continue to grow in popularity across the world, Reddit co-founder Alexis Ohanian, who is an investor in Axie Infinity, believes play-to-earn games will make up 90% of the gaming market in five years.  
And according to Wayne Hu, who previously led YouTube ads monetization, there are around 2.5 million daily active users in Axie Infinity.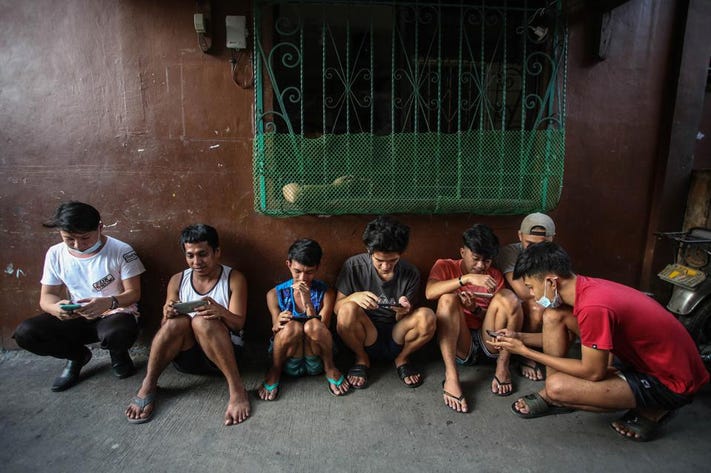 In countries like the Philippines, Axe Infinity is popular and as a result, young people earn thousands of dollars in a month from just playing the game.
40-50% of Axie Infinity players are from the Philippines, and some of them are earning a decent monthly income, enough to support themselves and their families.
In this case, players are paid in tokens which are sent directly to a digital wallet, where the gamer could later sell for cryptocurrencies. 
The economy of Axie Infinity is based on new user growth because every new user that comes in has to buy three Axies, which is the money coming into the Axie economy

Some people have been lifted out of poverty by playing play-to-earn games such as Axie Infinity and consider it a potentially well-paying and sustainable job.
The developer behind Axie Infinity, Sky Mavis, has raised $152 million and at $3 billion valuation.
The company is doing between $30 to $40 million of marketplace trading volume every day.