A Decentralized Autonomous Organization (DAO) created in an attempt to secure freedom for Wikileaks founder Julian Assange, is raising big bucks.
The 'AssangeDAO', which was formed by "a collective of cypherpunks", has been raising funds to fight for the controversial figure's freedom, and so far that amount has exceeded $4 million, with more money still coming in.
The funds will be used to bid on an NFT created by digital artist Pak in association with Assange. Over 1,440 ETH has been raised so far, which is well over $4 million.
Ultimately, those funds will go into Assange's legal fees, and "and campaigns to increase public awareness on the systemic failure of our justice systems."
"This is a powerful movement showing we can organize in the cloud and make a difference on land.

We are showing the power of leveraging permissionless, censorship-resistant digital currencies and zero-knowledge proof cryptography for retaining anonymity. We are working hard to ensure the DAO fulfills its mission."

Cypherpunks
The amount raised is an incredible fete for a DAO that was formed on Thursday. It was created by an individual who goes by the name Crypto McKenna on Twitter, who is a smart contract developer and a DeFi advisor.
She was joined by 9 other core contributors among them Assange's brother Gabriel Shipton, his fiancée Stella Morris, and core Bitcoin developer Amir Taaki.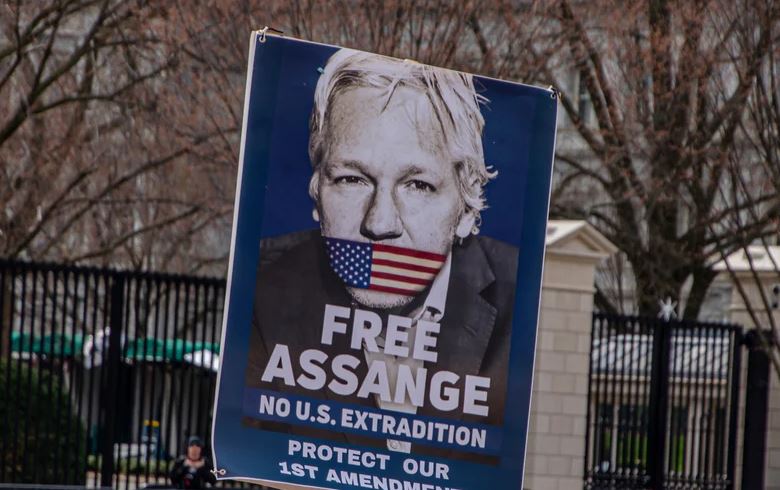 The AssangeNFT they'll be bidding on goes on auction on February 7. The auction will take place on a custom platformed developed by the team, rather than on an established marketplace.
Should AssangeDAO have the winning bid, the contributors will be given the DAO's governance token, JUSTICE, proportional to their ETH contributions.
The contributors will then decide via voting what to do with the NFT and the future of the DAO.
There have been similar DAOs in recent months, notably the 'Free Ross DAO', which raised $4.4 million in an effort to free Silk Road darkweb marketplace founder Ross Ulbricht.
Another DAO, the ConstitionDAO, was formed in an effort to secure an early rare copy of the US Constitution, but that one was outbid by billionaire Citadel founder Kenneth Griffin, who coughed up $43.2 million on the NFT on the advice of his son.