The largest authentic sneakers reselling marketplace StockX is in legal trouble after the maker of the sneakers they sell, Nike, sued them over the sale of virtual shoes.
Nike filled a lawsuit against StockX in New York federal court on Thursday. The claim that the company has infringed its trademarks, and is likely to confuse customers. The giant sneaker company seeks unspecified monetary damages, as well as an order blocking further sales.
In contention is a collection of NFT sneakers which StockX started selling last month. Buyers of the tokens were promised that they would be able to redeem for the physical shoes later this year.
According to Nike, StockX did this without their authorization, and have already sold over 500 of the Nike-branded shoes.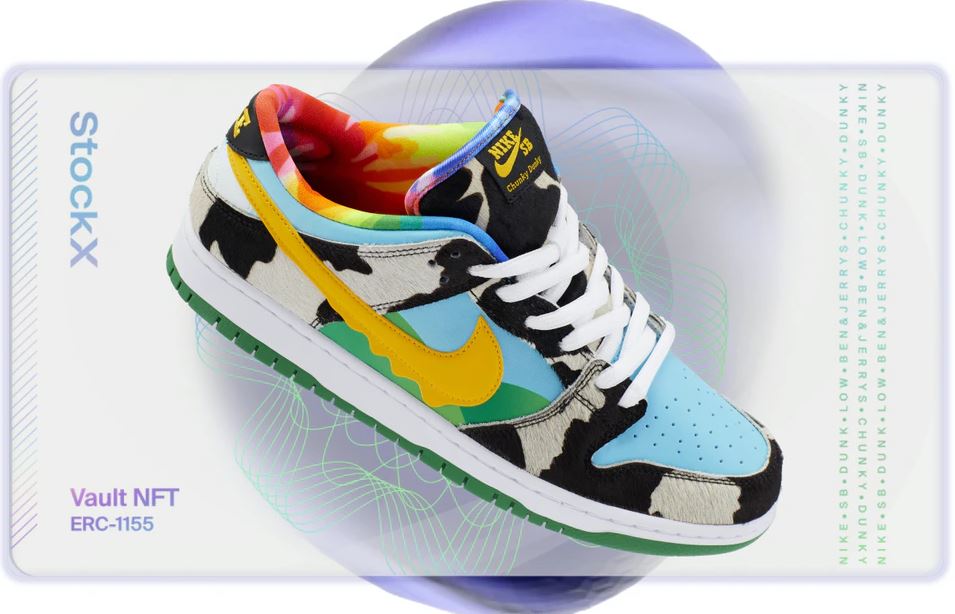 Some of the complaints in the 50-page document are that StockX "inflated prices and murky terms of purchase and ownership could hurt Nike's business reputation".
Nike may also have an interest in regulating how their branded NFTs are sold, since they have expressed intention to release their own digital products later this month  in conjunction with the digital art studio RTFKT, which it acquired late last year.
Unlike individuals who Nike may identify as infringing their trademarks but not worth their time, StockX is a $3.8 billion corporation, and is totally worth spending legal fees on.
The NFT sneakers in contention are still online at the time of this writing.