Rarible, one of the top NFT marketplaces has added a feature that simplifies the bidding process for NFT enthusiasts.
The new feature, dubbed 'floor bids', allows a user to place bids on for an entire NFT collection. This will be a welcome addition for users who waste time placing multiple bids for NFTs in the same collection.
How Rarible Floor Bid Works
A user interested in placing many bids for NFTs in the same collection will now be able to do it in a single action. The bid placed will be the floor price, and if the owner accepts that bid, the user is notified.
This will be particularly useful in saving time. Currently, a user must place a bid manually, one by one on every NFT they like. Majority end up being outbid, and then the process starts again with another bid price.
This feature will end up automatically sifting out many bids, leaving you a few you can work with, or even just the ones where the seller is willing to sell to you at your price.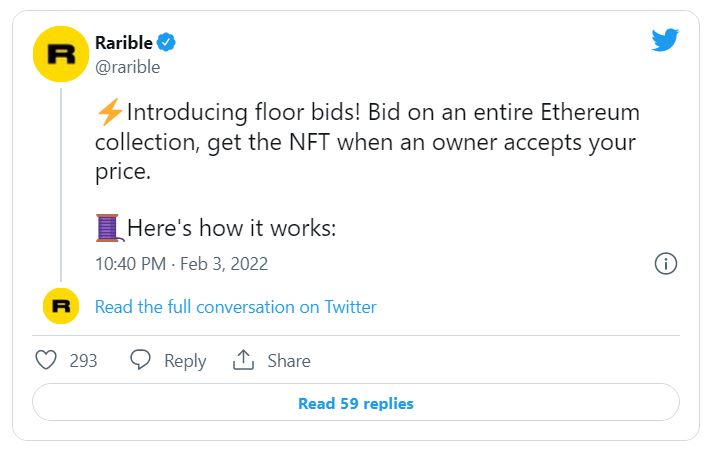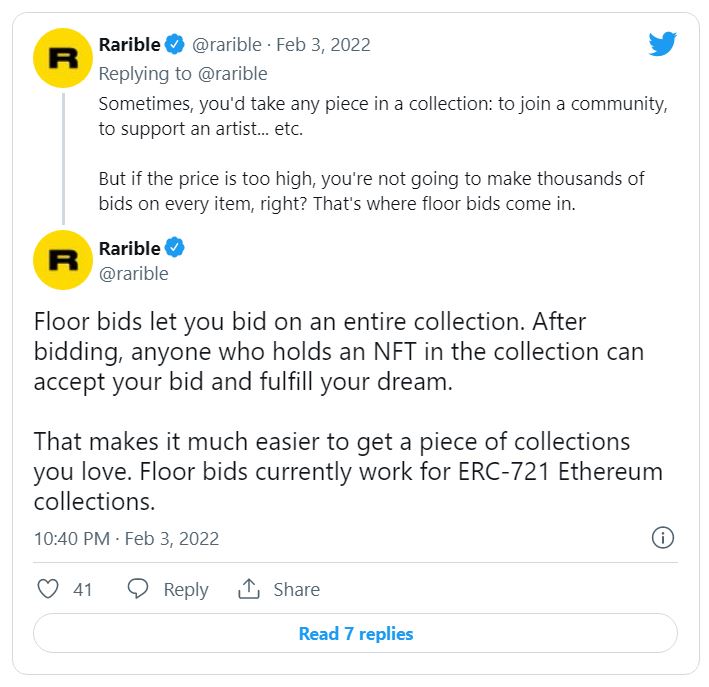 The feature is available for all ERC-721 Ethereum collections.