Watch out! NFTs are coming for major Television properties.
TV network AMC has partnered with Orange Comet, an NFT production and promotion company, to launch 'The Walking Dead' collection. The two will jointly produce and market digital memorabilia from the hit TV show.
The collection will have 750 3D animations loaded with 'the most terrifying and beautiful moments from the past 11 seasons'. They will be priced at $250 each. It will also include 10,000 artwork based on leading characters from the show, priced at $50 each.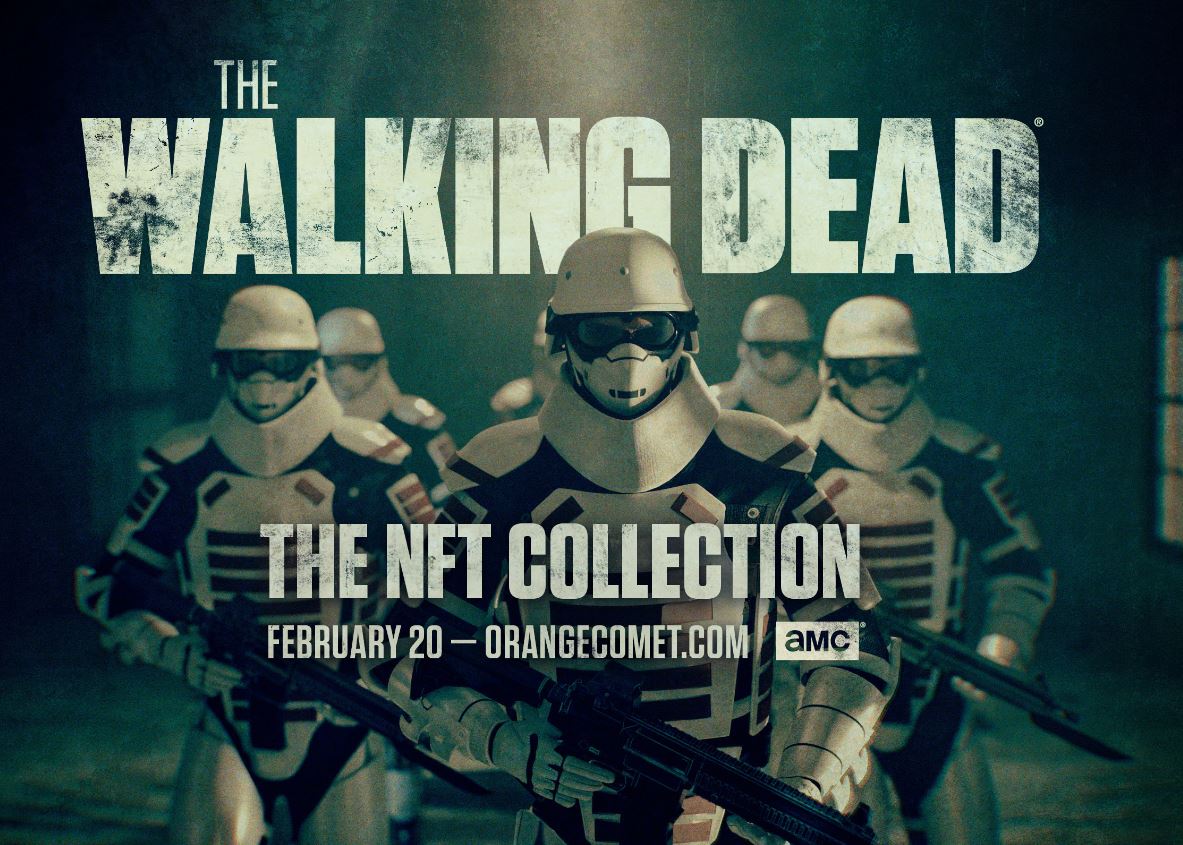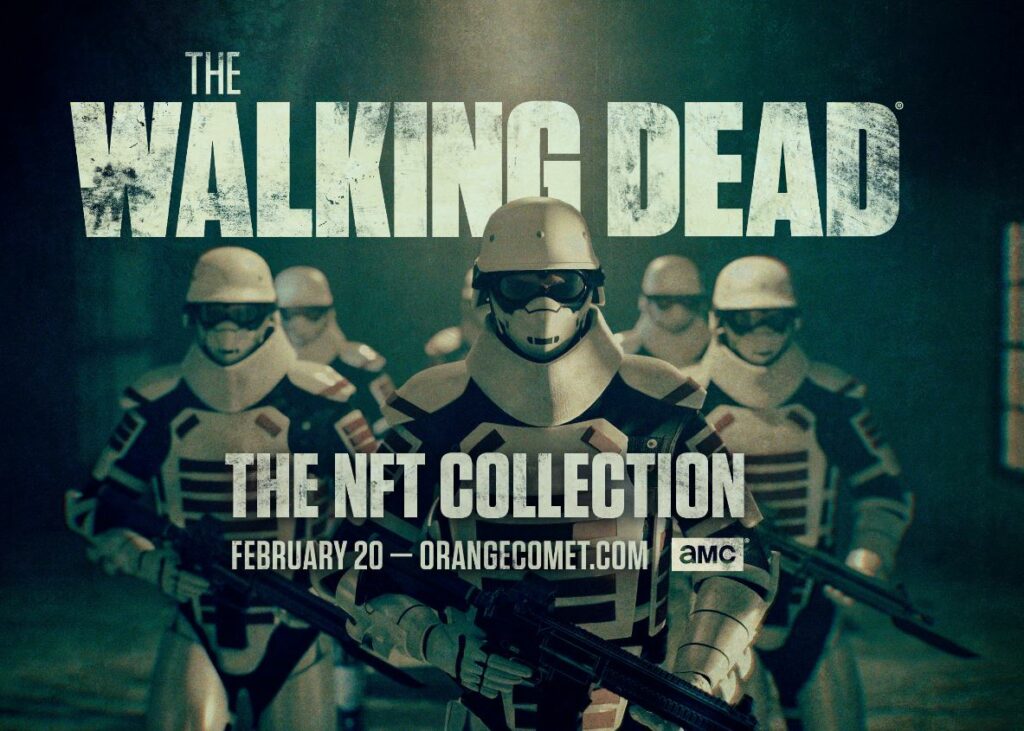 Orange Comet will also sell "Walker Access Passes", ultra-rare NFTs which will give holders exclusive access to future drops throughout the year.
The NFTs will be sold on the Orange Comet Marketplace powered by Eluvio's eco-friendly blockchain technology.
The collection will drop on February 20th, coinciding with the premiere of Part 2 of 3 of The Walking Dead's expanded final season.
"The Walking Dead is an iconic series that has captivated and enthralled its fans for over a decade and will continue to do so for years to come," said Dave Broome, CEO of Orange Comet.
"The show's stunning imagery, incredible array of characters and epic scope provides an inspiring and collaborative canvas for Orange Comet to continue its best-in-class, creative-first approach to the development of NFTs. We're honored to offer fans the opportunity to deepen their love for The Walking Dead and its universe through our ongoing collection of innovative, eco-friendly NFTs and partnership with AMC."
"As The Walking Dead flagship series enters into its final stretch this year, we are excited to provide our hordes of passionate fans with a unique, new way to celebrate the series they've loved for the past 11 seasons," said Kim Kelleher, President Commercial Revenue and Partnerships at AMC.
"Orange Comet's distinctive digital collectibles reflect the creativity and innovation the series has embodied since its premiere, and we're thrilled to partner with them on this epic journey and pay tribute to the phenomenon that is The Walking Dead."
After this initial drop, more NFTs will be available throughout the final season of the show. All this is building up to the launch of a metaverse based on the show.