There is a growing list E-commerce crypto tokens in the market right now. Each of these tokens comes with unique features and utility that could be critical in the Web3 future.
Suppose you happen to be just getting started, and not sure how to go about investing in this field.
This article analyzes the top 5 E-commerce tokens, by market capitalization; a metric that could be very helpful in your research.
5. Particl (PART)
Particl was launched in 2017 as a decentralized, open-source privacy platform designed for worldwide person-to-person and business-to-person E-commerce.
The platform enables developers to create decentralized apps that execute transactions using the PART token.
The PART token is Particl's native currency, and it may be used for a variety of purposes, including anonymous transactions, governance, and fueling the Particl platform.
The ultimate purpose of Particl is to create an economy without intermediaries. Particl uses various cutting-edge technologies in security, privacy, and interoperability to achieve this aim.
For example, the platform Particl's Atomic Swaps feature instantly converts all incoming currency transactions to PART, thus allowing users to benefit from PART's privacy advantages while still utilizing their preferred cryptocurrency.
At the time of writing, Particl Desktop 3.1.1 is available, which addresses some problems and concerns with the marketplace. You can get the latest version by clicking here.
PART is available for purchase on most decentralized exchanges.
4. BHPCoin (BHP)
BHPCoin is a decentralized financial payment network that uses the blockchain to recreate the conventional payment stack.
To promote programmable payments and the creation of open financial infrastructure, it uses a basket of fiat-pegged stablecoins that are algorithmically stabilized by its reserve currency, BHP.
The platform's public chain offers essential services to the computing power ecosystem, and it charges a service fee based on a portion of the computing power production.
BHP holders can vote in the consensus node campaign and split the node block rewards.
They will also be able to share the different potential advantages of the blockchain ecosystem, including payment costs, as the public chain ecosystem evolves.
BHPCoin is presently trading at OKX.
3. Elemon (ELMON)
Elemon is a Blockchain game that blends NFT technology with the next-generation IDLE RPG system to let players make money quickly and easily.
IDLE Campaign, PVP, World Boss Battle, and Tournaments are the game modes that can be easily accessed from the platform.
$ELMON token is the game's native token, and it can be used to earn additional currency points and facilitate NFT Payments.
It is simple to store and manage on wallets like Trust Wallet, Imtoken, Metamask, and others as it runs on the Binance Smart Chain.
The platform has recently launched its marketplace called OnmeNFT Marketplace, which allows platform members to buy and sell NFTs.
Users can freely explore, develop, and exchange NFTs through OnmeNFT's testnet version from March 22 to April 3, 2022.
Elemon token can be purchased on Bitget, PancakeSwap (V2), and Decoin.
2. Uquid Coin (UQC)
Uquid Coin is a decentralized virtual currency based on the Ethereum ERC20 Token.
The platform allows users to experience the vast potential of assets by distributing cards to cryptocurrency holders.
Furthermore, people may effortlessly use their digital assets in a traditional real-world setting. Therefore Uquid Coin is a blockchain asset that supports the usage of fiat currencies by providing financial assistance.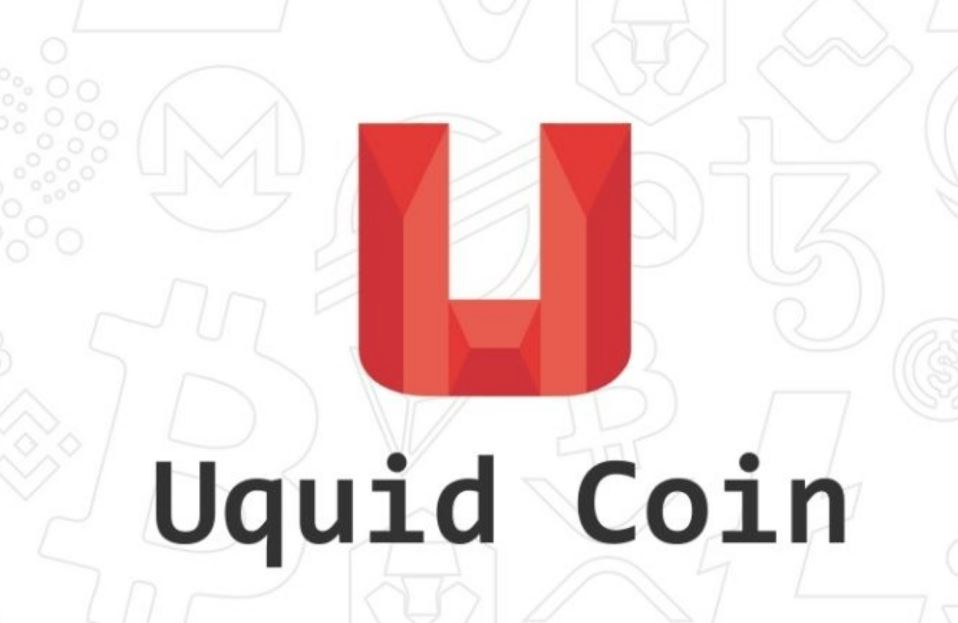 The UQC coin is an ERC-20 token. Any ERC-20 compatible wallet can be used to store the tokens, of which there are many, both hardware and software.
Ledger, Trezor, MyEtherWallet, MetaMask, Bitgo, and other wallets are compatible with UQC coins.
You can purchase UQC on OMGFIN, Bitterxe Global, Bitcratic, Coinsuper, Folgory, Bibox, TOPBTC.com, Probit, KuCoin, etc.
1. Boson Protocol (BOSON)
The Boson Protocol was launched in 2019. The platform is a decentralized infrastructure that makes financial transactions easier.
It uses tokenized futures contracts to facilitate digital value exchange for real-world goods and services.
BOSON tokens are used to regulate the ecosystem and incentivize acts that increase the availability of high-quality NFT redemptions.
The Boson Protocol (BOSON) aspires to build an open, tokenized economy and introduce decentralized technologies into e-commerce.
Participating in development bounties, attending meetings, entering contests, and being an active member of the community are all ways to earn the token.
You can Purchase Boson on KuCoin, Gate.io, Bittrex, Bitfinex, MEXC, Crypto.com Exchange, LBank, Uniswap (V3)