NFT startups are continuing to raise more big bucks. This time it is Immutable, the startup behind NFT scaling network Immutable X.
The company has announced raising $200 million in Series C funding, valuing it at $2.5 billion.
Leading this round was Temasek, a Singapore government-owned investment company. Others joining in were Animoca Brands, Tencent, ParaFi Capital, Arrington Capital, Mirae Asset, and Liberty Global.
There was also participation from existing investors, Alameda Research, AirTree Ventures, Declaration Partners, and Fabric Ventures.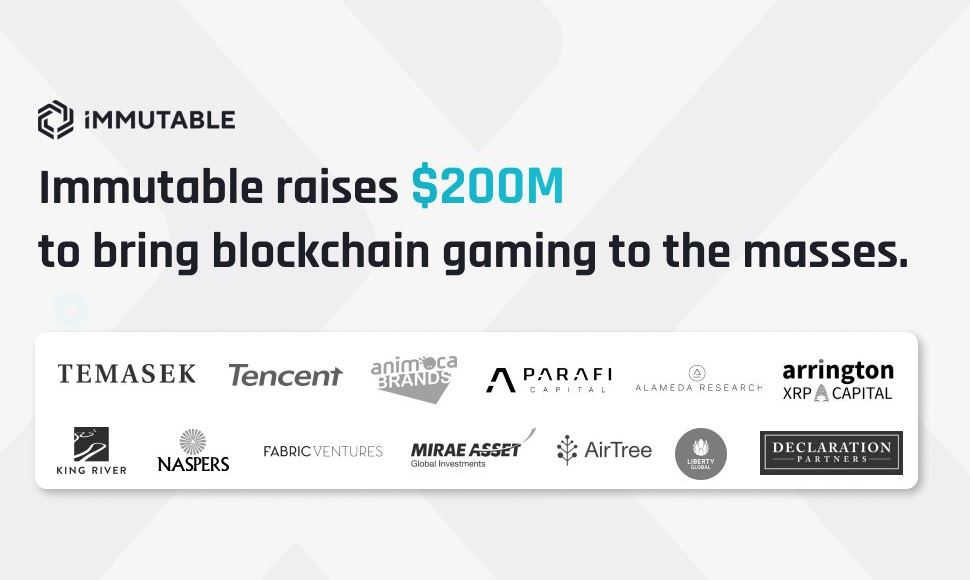 The Australia-based Immutable now plans to scale its operations globally. With 165 staff members, it plans to hire an additional 200 people in sales, marketing, engineering and product within the next 12 months.
Some of the funds will also go to acquiring new customers for its Layer 2 network, Immutable X, which currently boasts of big customers like OpenSea and GameStop.
Animoca Brands has also committed to using Immutable X across its vast blockchain portfolio.
"We're excited to explore integrations with Immutable X across Animoca's portfolio of content — bringing next-level scale, security, and liquidity to the next generation of blockchain games," said Yat Siu, co-founder and chairman of Animoca.
This round of funding brings the total amount raised by Immutable to $277. In September last year, it raised $60 million at a $410 million valuation.