Hip Hop icon Eminem is the latest music star to get into the NFT craze.
The 15 times Grammy winner bought a Bored Ape Yacht Club NFT on OpenSea, for 123.45 ether. At current exchange, that's about $462,000.
He even changed his Twitter profile picture to that of a bored ape.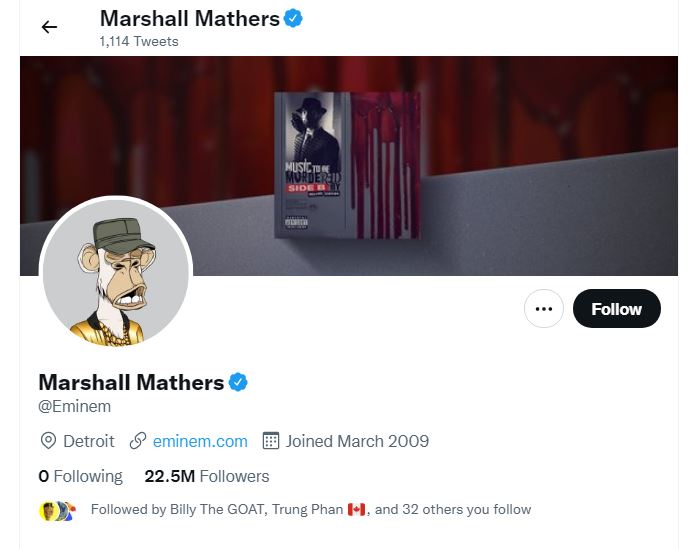 On top of this mega purchase, the rapper went on another purchasing spree of 22 NFTs, according to Business Insider. This is despite him only opening his wallet less than a week ago.
After selling the NFT to Eminem, user GeeGaza revealed the news on Twitter, posting,
"I'm living in a simulation. Thank you @Eminem for buying my ape and joining the club! Madness. Let me write a lyric in your next single"
Other celebrities who have gotten on the NFT train include NBA superstar Stephen Curry, artist Post Malone and comedian Jimmy Fallon.