Supermodel Heidi Klum is the latest famous figure to make an expensive NFT purchase.
Tweeting to her 4.8 million followers, Klum showed off her new CryptoPunk; a rare blonde female with black lipstick.
"Do you think my new Cryptopunk looks like me?" she asked, receiving over 18,000 likes in the process.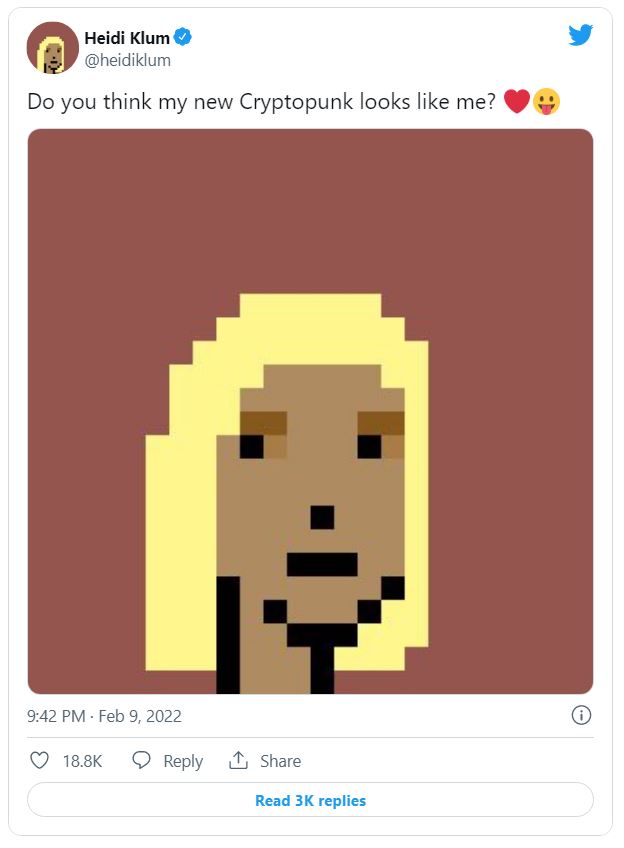 Following the outpouring of support, Klum posted another tweet saying that she is eager to learn more about the NFT community.
The NFT is CryptoPunk #3653, which she bought for 80 ETH, approximately $250,000 at the time of purchase.
The model also appears to be building a collection of her own, also recently acquiring a cartoon baby Leonardo DiCaprio piece.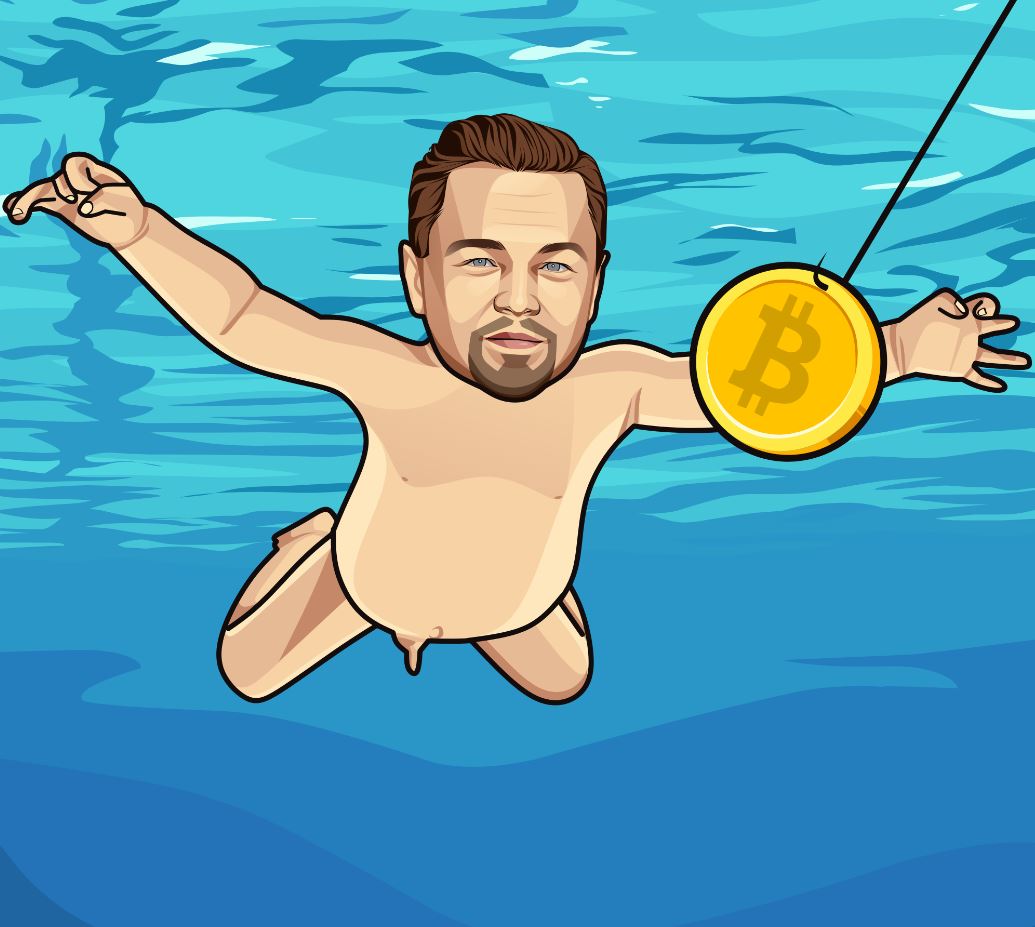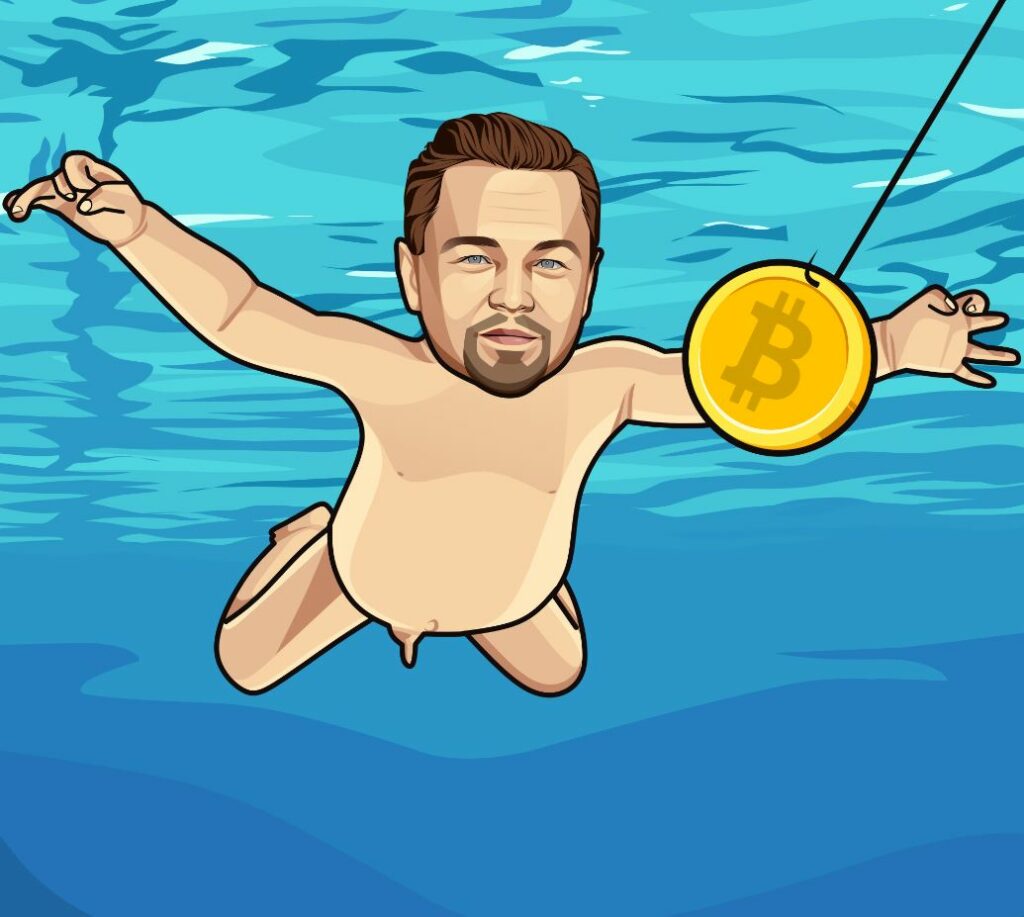 Other notable celebrities who have bought expensive NFTs include Eminem, Justin Bieber and Snoop Dogg.