To say that 2021 was a massive year for NFTs is an understatement.
According to data aggregated from over 10 different blockchains, NFT sales in the last 30 days, including most of December 2021 topped $2.73 billion.
The blockchains analyzed include: Ethereum, Polygon, Ronin, Solana, Flow, among others.
Most of these sales were recorded on the Axie Infinity video game NFT compilation, which runs on Ronin, an Ethereum-linked sidechain.
The NFT collection brought in close to $220 million.
Coming second was Clonex collection, which brought in sales worth close to $213 million.
Mutant Ape Yacht Club (MAYC) was third with $209 million in sales, followed by Bored Ape Yacht Club (BAYC) with $196 million.
Completing the top 5 was CryptoPunks collection with $144 million in sales.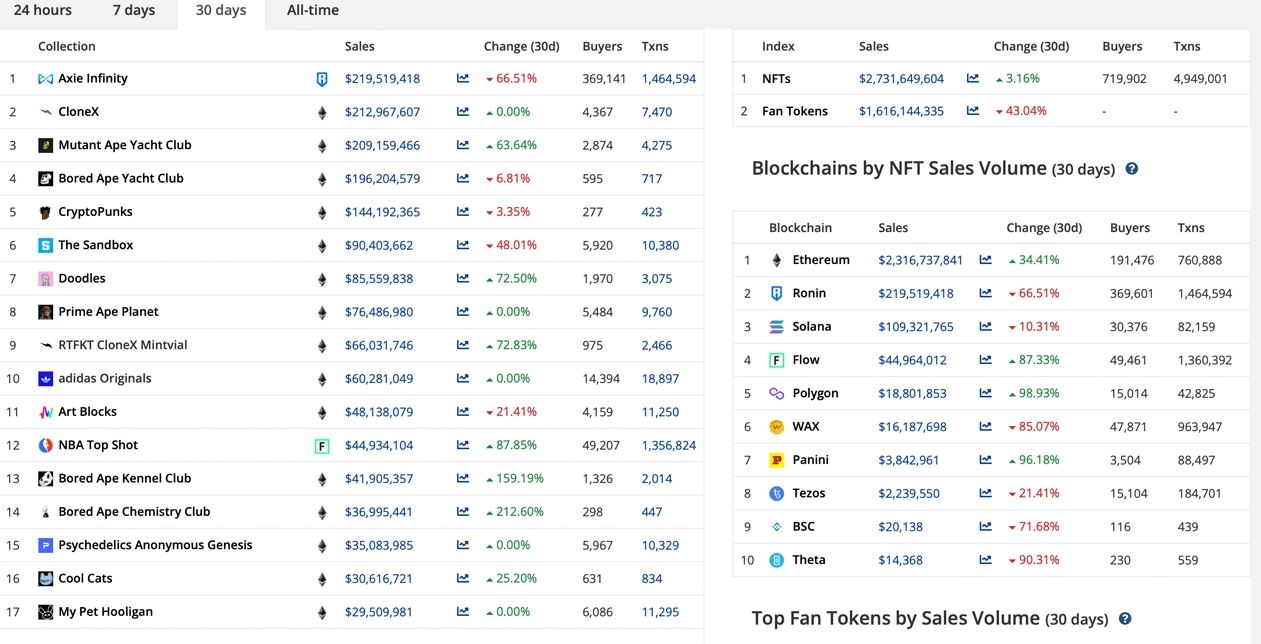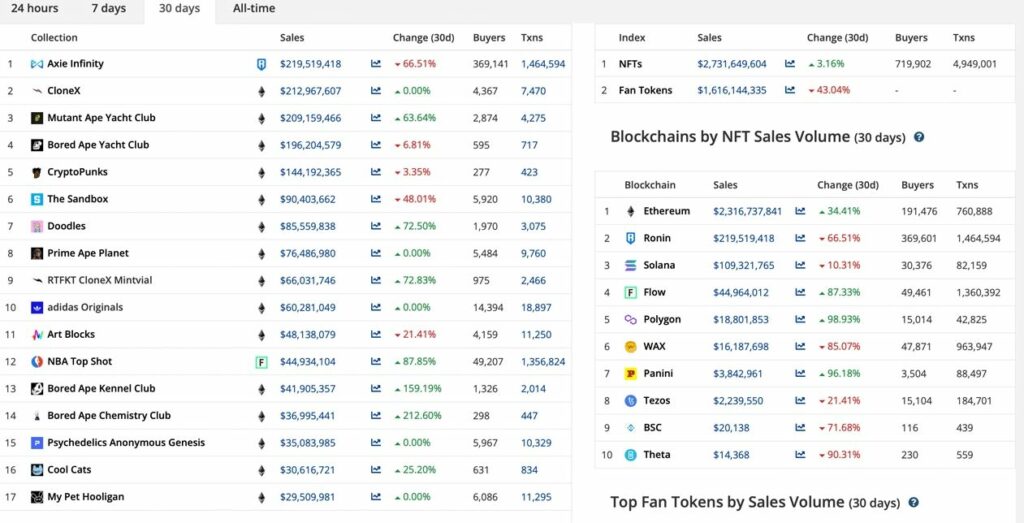 January has seen a great and concerning cryptocurrency sell off, which many expect will affect the NFT market too. It is however too early to make that conclusion, considering that interest in NFTs is only going up.
In fact, Google Trends has for the first time ranked NFT interest on their search engine at 100, the highest score.
This renewed interest on Google happened in the week of January 2nd to January 8th.