Digital collectibles platform VeVe is back with some limited-edition NFTs.
This collection celebrates two of Marvel's beloved characters, Spider-Man and Black Widow.
The digital comics, 'Amazing Spider-Man #86' drop on March 7th, at 8AM Pacific Time.
The NFT line-up is fully readable, with 5 cover rarities (Classic, Vintage, Hero, Vibranium, True Believer) in blind box format, meaning you will only find out what you got after you make the purchase. This they say will take 30 – 120 minutes.
Each of these covers is associated with a different rarity, namely;
COMMON — Classic Cover: 21,000
UNCOMMON — Vintage Variant: 5,000
RARE — Hero Variant: 2,350
ULTRA RARE — Vibranium Variant: 1,050
SECRET RARE — True Believer Variant: 600
TOTAL – 30,000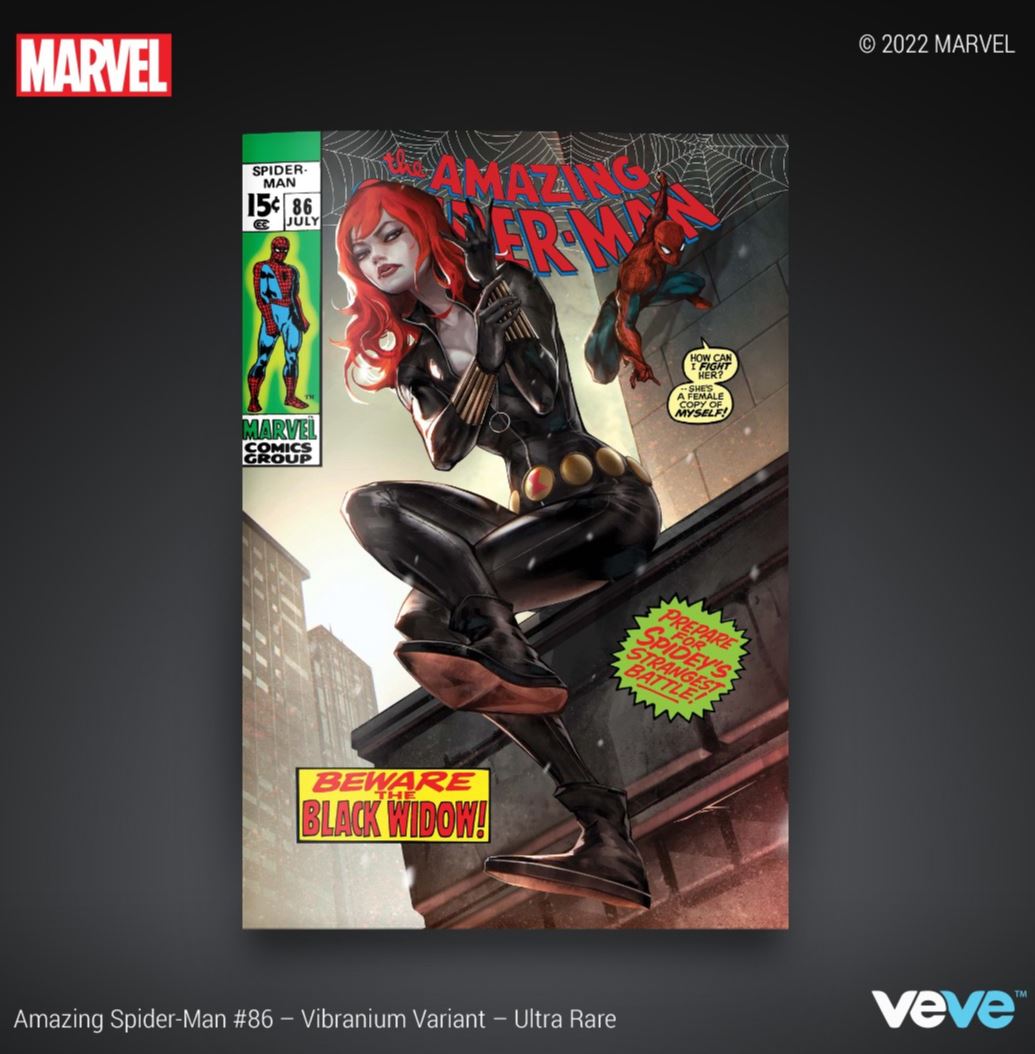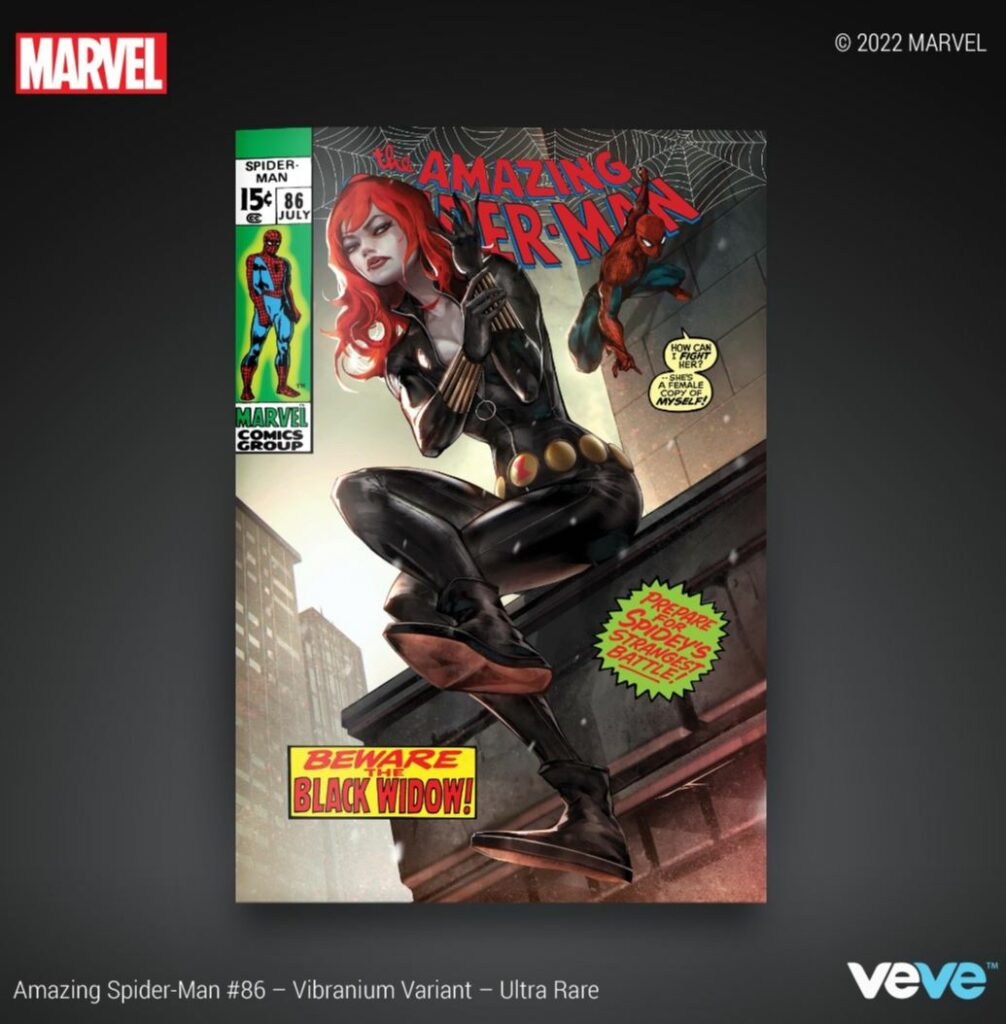 The NFTs are listed at $6.99, plus a 6% licensor fee, plus VeVe's 2.5% secondary market fee.
The comic book was originally released on July 1st, 1970.