* P2E crypto gaming guilds are communities that bring together fans of certain blockchain games.
* They help players who may not afford game assets to start playing for cheap.
* They also help generate income for those who invested in game NFTs and other assets.
---
Beginning 2020, the crypto market for P2E (Play to Earn) games has grown exponentially, and now in 2022, the momentum hasn't changed.
Because P2E games are built on blockchain technology, they can be used for various decentralized applications.
At the core, P2E games help players make real money that can be used in the real world. It is why the concept has grown in popularity that fast.
Building communities is another added feature of P2E games. Some big names have grown to include hundreds of thousands of loyal fans, which keeps the game's ecosystem thriving.
Some of these communities are specifically created to bring more players on board, particularly players who may not afford the upfront fee of buying NFTs to start playing the game.
Such communities are called guilds. In a nutshell, guilds allow players to rent game assets and share the profit with the asset owners. It is a win-win for all parties.
Some of these crypto gaming guilds have become so successful, and today we'll highlight the top 4.
4. Good Games Guild (GGG)
Good Games Guild was launched In 2021, with an aim to develop the world's biggest virtual economy.
Players profit from the platform's sponsorship of millions of play-to-earn gamers. According to the white paper, GGG intends to turn asset ownership in the Metaverse into a productive asset by leveraging each guild member's position and function.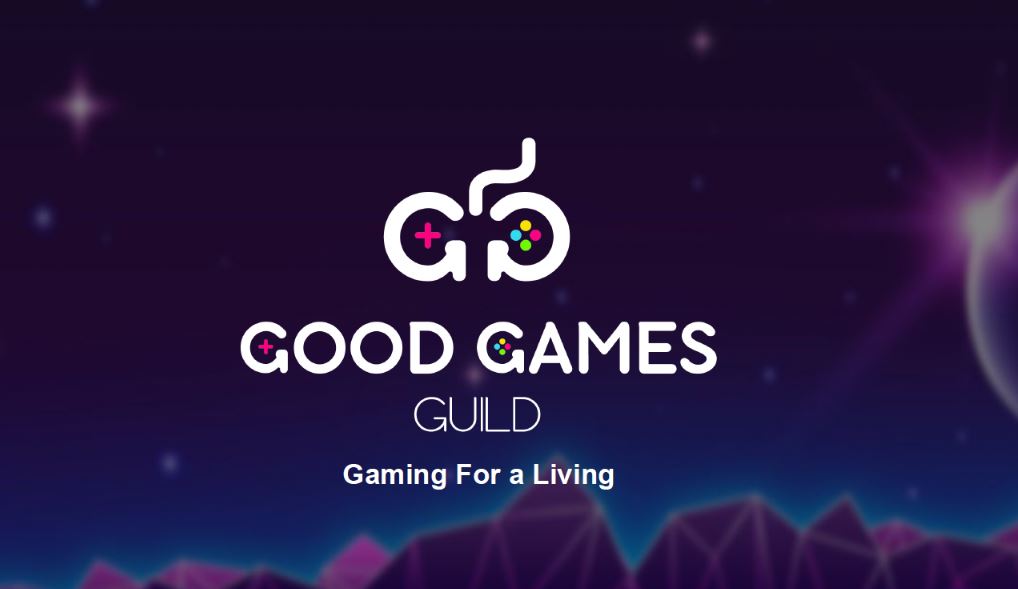 GGG has only been operational for nine months as of this writing, but it has already amassed over 400 active academics and over 100,000 guild members.
What sets GGG apart are its features, which help both the platform and its users. Here are some of them.
NFT Asset Utilization: This feature enables players to contribute to the Guild.
NFT Marketplace: It enables players to sell and purchase game assets ranging from artwork to virtual objects in-game.
The Good Games Mobile App: It enables players to keep track of their accomplishments, rankings, and incentives earned while playing the game.
$GGG is the platform's native token, facilitating governance, allowing users to engage in community initiatives, and providing rewards.
Later in 2022, the development of decentralized autonomous organizations (DAO) is expected to commence.
You can Purchase GGG on BingX, KuCoin, Gate.io, PancakeSwap (V2), and Decoin.
3. vEmpire DDAO (VEMP)
vEmpire DDAO has been on a very strong bullish trend over the last months. As a result, the currency has become an excellent investment for both short- and long-term investors.
The guild was launched in June 2021 as part of the peak of P2E growth. It focuses on defending Decentralised Autonomous Organizations.
The native token for the DDAO is the VEMP token, which is utilized as currency in the marketplace. The token also facilitates staking in the Metaverse and provides liquidity.
The platform currently supports ETH, SAND, MANA, AXS, STARL, and BNB as staking currencies in the Metaverse. Multiple networks will be offered in the future.
vEmpire players can earn from both play-to-earn activities and the NFT marketplace, where they can trade VEMP tokens.
Sandbox (SAND), Starlink (STARL), Decentraland (MANA), and Axie Infinity (AXS) are just a handful of the token now available on the platform.
VEMP is available for purchase on BingX, DigiFinex, Gate.io, MEXC, and Bitrue.
2. GameFi (GAFI)
GameFi is a blockchain platform that allows players to earn cash via initiatives such as play-to-earn models (P2E) and the accumulation of non-fungible tokens. It was launched in September 2021.
GameFi, like the vEmpire platform, is centered on metaverse projects. The F2P2E Protocol is used on the platform, and it strives to be a first-class GameFi aggregation and trading platform.
The protocol will enable Gamefi to transition from its existing Play to Earn (P2E) model to a more social Free to Play to Earn (F2P2E) model.
The platform's core utility asset is GAFI, which allows users to create IGOs, stake them for prizes, and play with a variety of blockchain-based games.
Orbitau, Drunk Robots, Codyfight, Epic War, Legends of Elumia, are example of games are available on the platform.
GAFI is available on MEXC, BKEX, and PancakeSwap (V2).
1. Yield Guild Games (YGG)
Yield Guild Games was founded in December 2020. It is one of the most promising gaming guilds at the time of writing.
YGG, like the other guilds described above, has DAOs that regulate the trading of non-fungible tokens in virtual worlds and blockchain-based games.
The team behind YGG is certain that, in the future, digital assets will be the most preferred method of exchange for blockchain through DeFi, NFTs, and gaming.
Yield Guild Games' business strategy is really one-of-a-kind. DAO's income comes from the sale and purchase of NFTs at the market.
This will help not just YGG and its users, but it will also provide a way for non-guild members to earn money from in-game assets such as purchasing and selling land.
To join the Yield Guild Games group, individuals must first purchase a badge.
The Sandbox (SAND), Star Atlas (ATLAS, POLIS), Illuvium (ILV), Splinterlands (SPS), Axie Infinity (AXS), and many more games are included in Yield Guild Games.
Axie Infinity however remains YGG's biggest hit, with over 20,000 scholars in March 2022.
YGG is the platform's native utility asset. The token supports platform governance by allowing its holders to participate in DAO decision-making.
You can purchase YGG on Binance, OKX, Bybit, FTX, BingX etc.